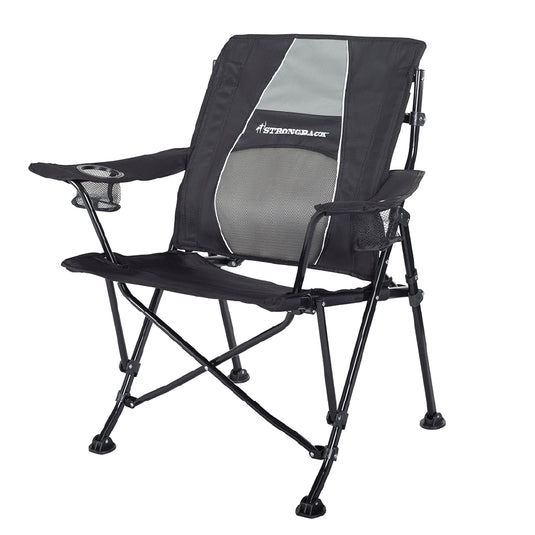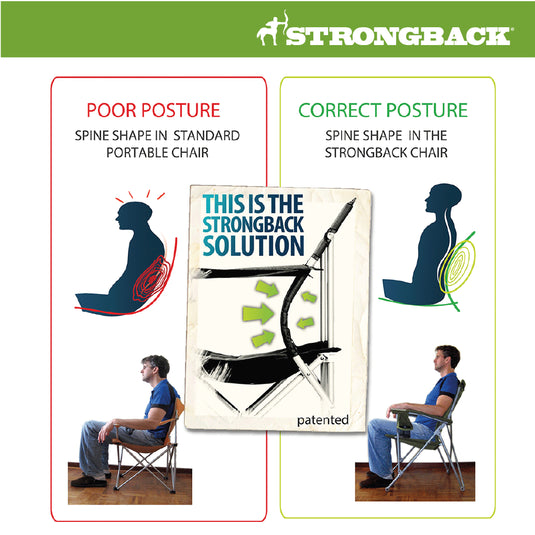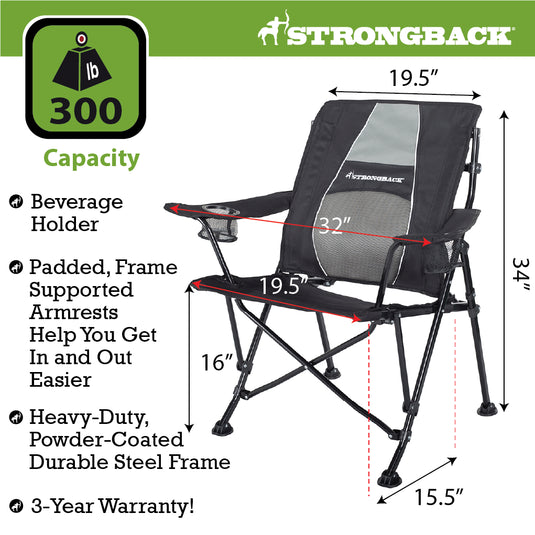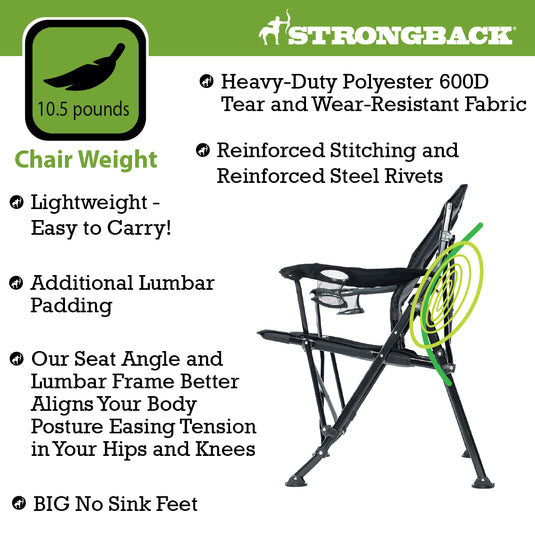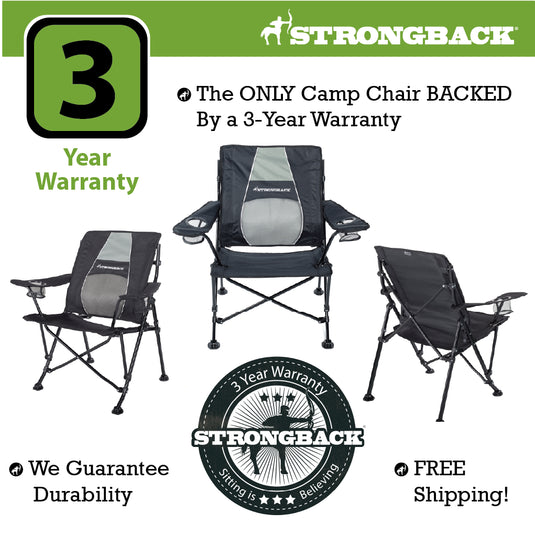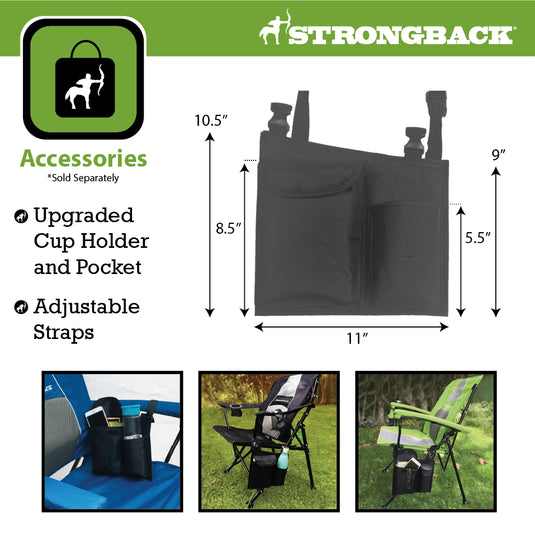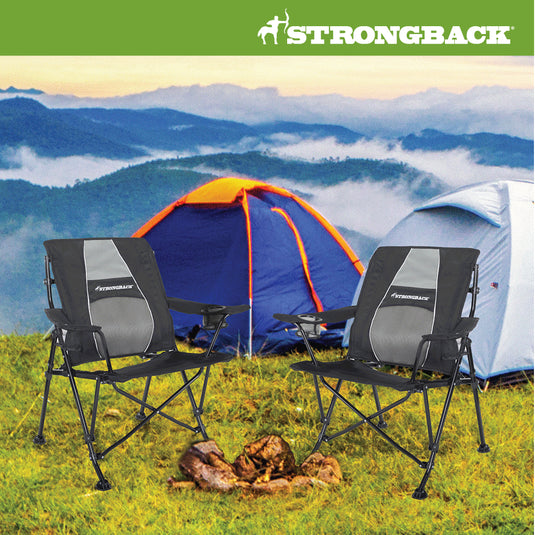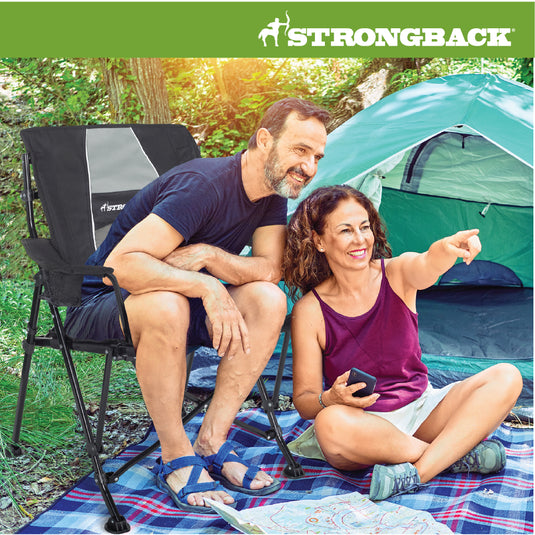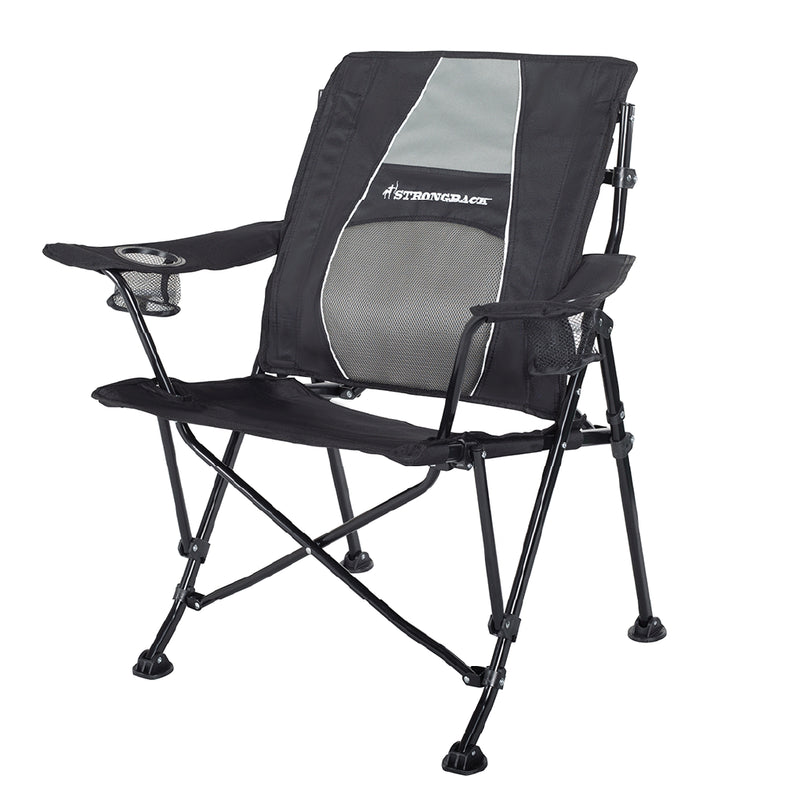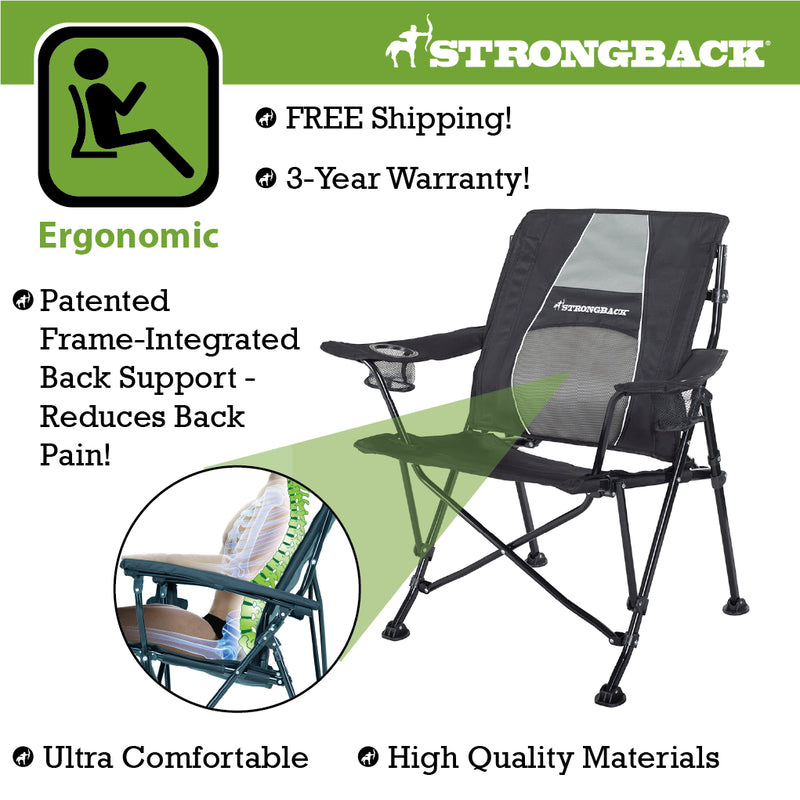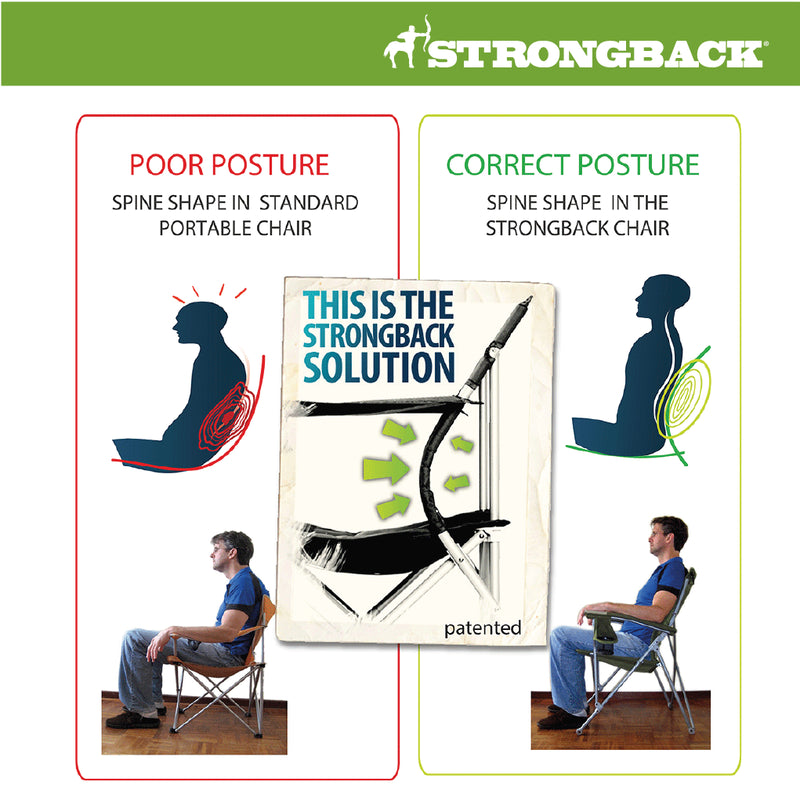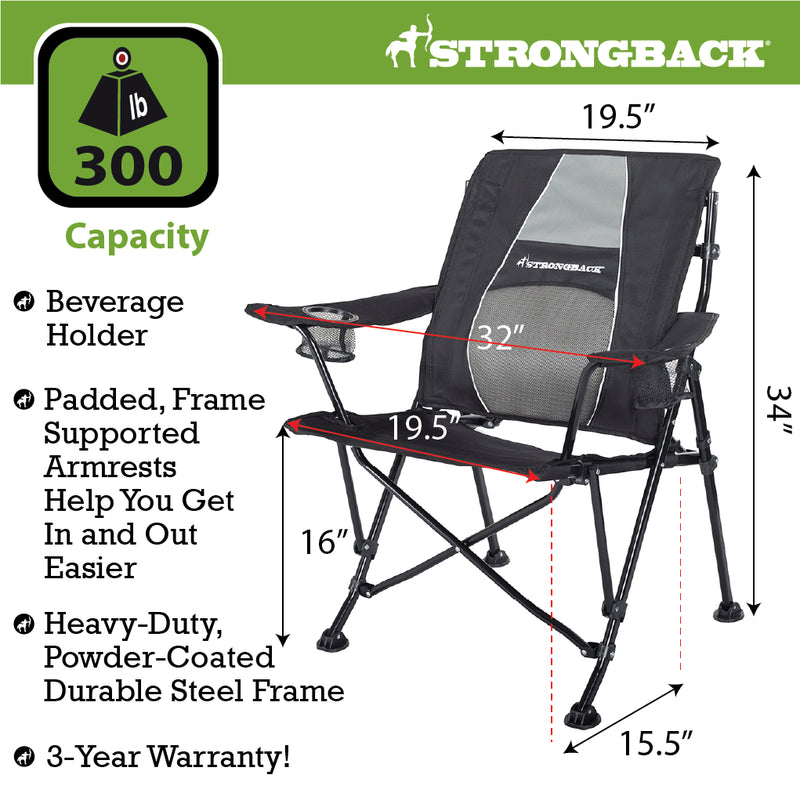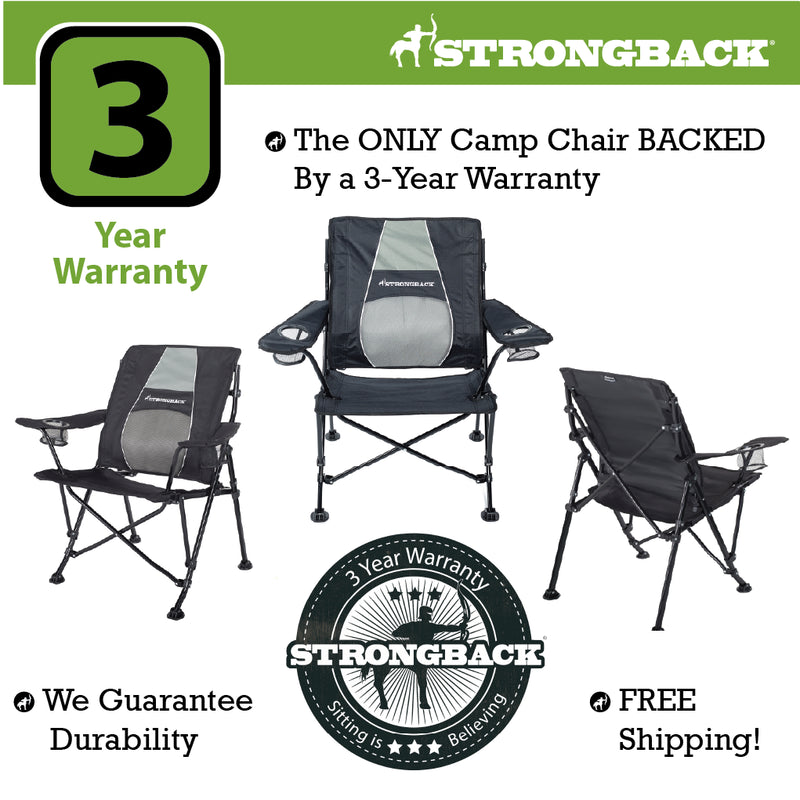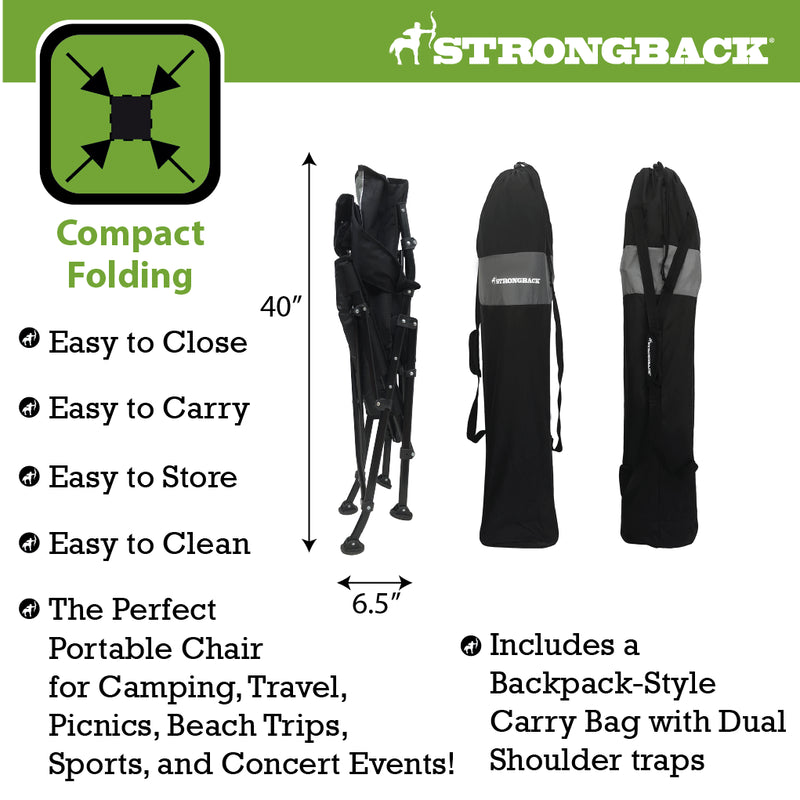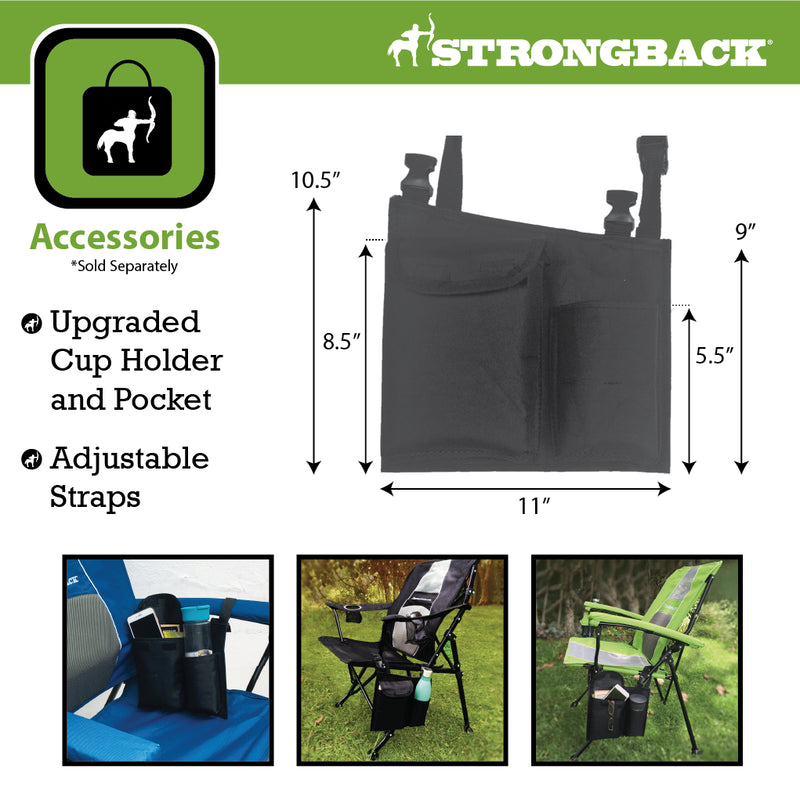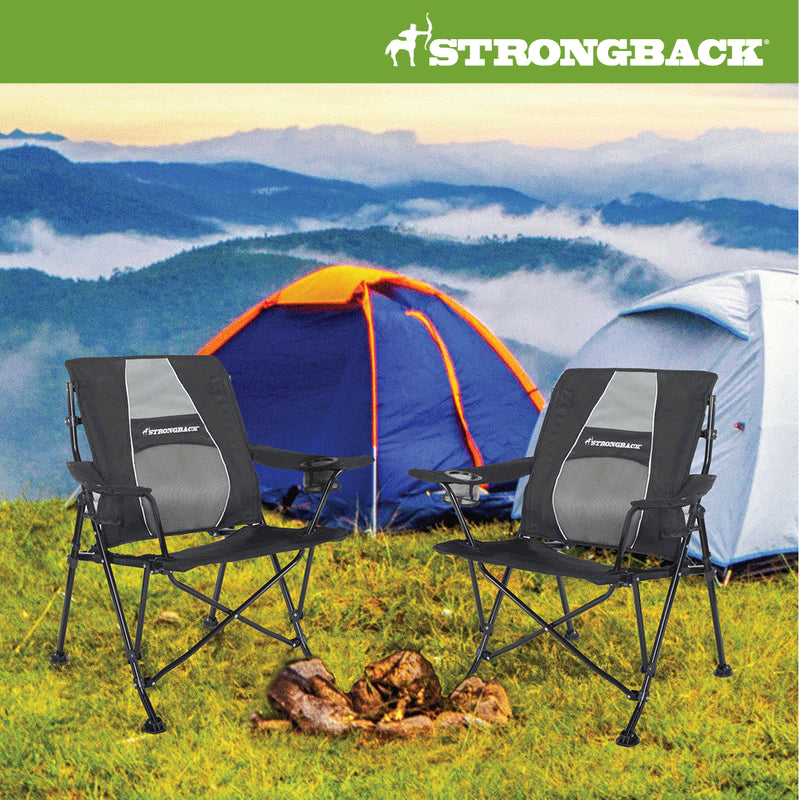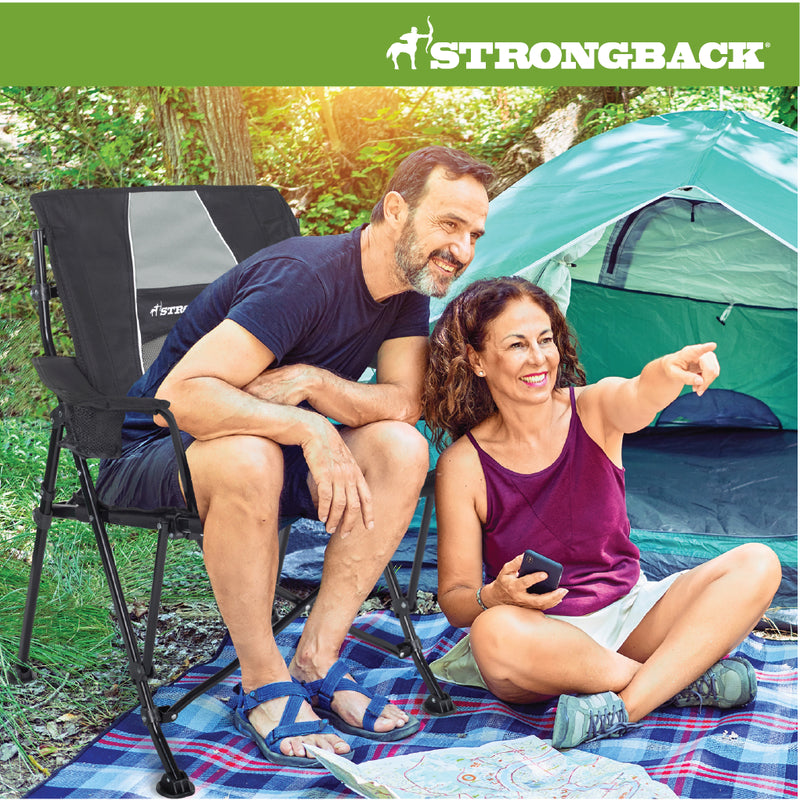 Love our Guru Strongback
We have a couple of types of Strongback chairs and love them! The Guru was first and it is so versatile. From camping to the back porch, it is always comfortable.
The company stands by their product as well. When we had a problem with one chair, they quickly responded and made it right.
Comfortable, but heavy- case is too tight.
Definitely one of the more comfortable camp chairs out there, but very large and heavy, and a real pain to put into it's case.
It does WORK!!! We love them
I searched for good camping chairs then I looked for reclining camping chairs and then I thought I'm going to look for chairs for people that have backs that hurt and these popped up in my search and I am so glad that we purchased then we have four and love them!!!
Finally, a comfortable chair!
I am thrilled with my purchase of the Strongback Guru chair! It was a Father's Day gift for my husband, but since I mostly use it for myself he may have to get another one! Thanks for addressing this trend of uncomfortable and disempowering seating - it's everywhere- in airports, hospital waiting rooms, etc., and it's great to have this healthy and comfortable alternative when beaching and backyard entertaining.
Amazing
My daughter gave me a Strongback chair for my birthday. I am amazed at the difference this chair makes. This is the finest folding chair available. However, I recently had an issue about which I emailed their customer service.
It was addressed quickly and my concerns were met and solved way beyond my expectations. This is a great company. Customer support beyond expectations.