A Message From Ladd
If you have ever been uncomfortable in standard sling-style camp chairs like I was, I promise you will be much happier and more comfortable in a STRONGBACK Chair. I have even met people who no longer go to outdoor concerts and other events because they cannot get comfortable - that is sad - STRONGBACK can help.
If you are here because you are an entrepreneur looking for a little inspiration I hope I can help here too - you CAN do it. It just takes patience, perseverance, and time. Ignore the nay-sayers but do not BS yourself - if your idea is a loser ditch it and focus on something else. But the key is enjoying it while you do it - that way you are never really wasting your time." 
Best of luck! ~ Ladd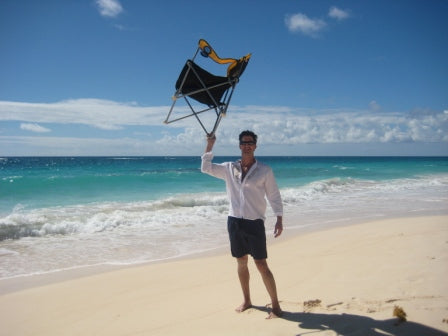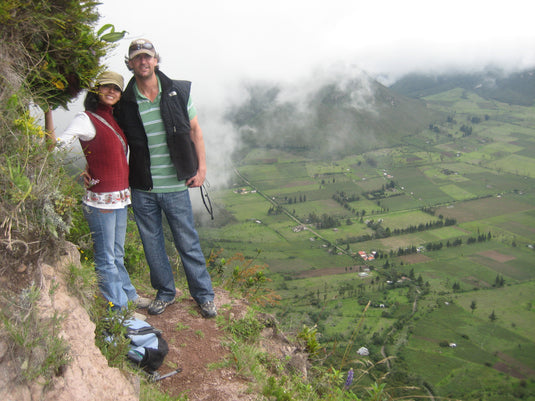 The STRONGBACK Story
Most of us have had an idea or two we thought would make great products. Few of us try to do it. I had been a closet inventor for over 10 years until my first success, the STRONGBACK Chair. Creating, designing, and building something original is fun - even more so when you can help people while you do it. Following is the story of how STRONGBACK chairs evolved.
An Idea was Born
I was sold on the idea of a camp chair with back support when I was camping in the remote Mammoth Lakes area of the California Sierra Nevada Mountains. After squirming around in my chair in discomfort for the hundredth plus time, failing to get comfortable using cushions, I asked if anyone else got a sore back in these chairs. I was very surprised to hear that nearly everyone else, all people in their early thirties, did too.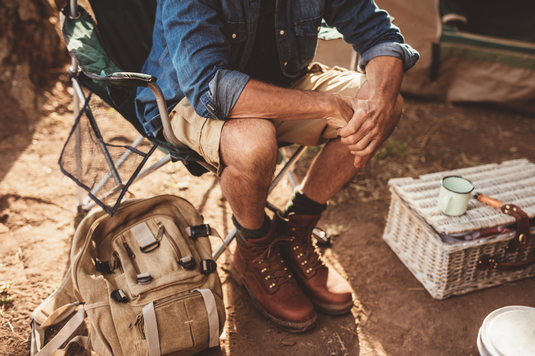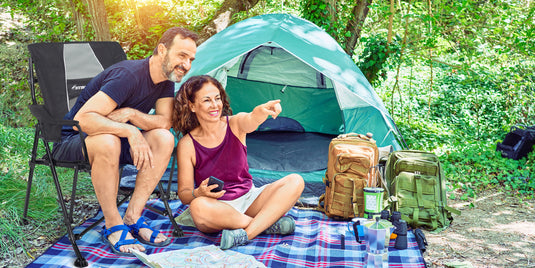 Imaging the Solution
That was all I needed - when I realized that it wasn't just me, but a common problem with the majority of people, I decided to sink my teeth into it. I realized that there must be a lot of people out there using camp chairs that are quietly suffering because they do not want to complain about a problem that is often associated with old people - back pain.
The Work Begins!
So, on the following evenings and weekends, I got out my tools, made countless trips to the hardware store, and eventually came up with the STRONGBACK design. My initial vision of the solution to the problem, however, was very different than the final result. I worked through about 30 prototypes, adjusting and tweaking before I finally got it right about 1 year later. Originally I had envisioned a bunch of straps and protrusions but as I kept making the back support more effective it kept getting more simple - a great trend to eventual product success.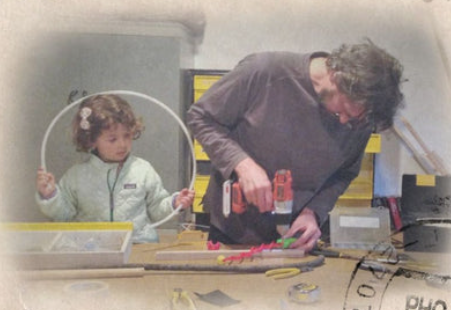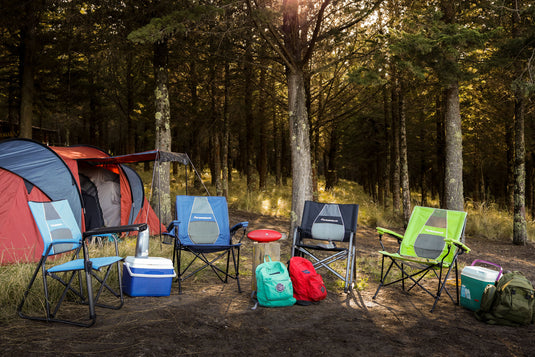 The STRONGBACK is Born
I'm excited STRONGBACK Chairs are finally here for the public to use. I currently enjoy designing new models so keep your eyes out each year or join our email list for the latest updates. I hope everyone has the opportunity to enjoy the outdoors a little more comfortably and a little more often.
To learn what other people think, please read our reviews. But the best way to be informed is to try one out for yourself - Sitting is Believing. Our website promises a full money-back guarantee if you do not feel our product is the most comfortable and ergonomically healthy camp chair you have ever sat in
Warm regards and be good to your back.
~Ladd