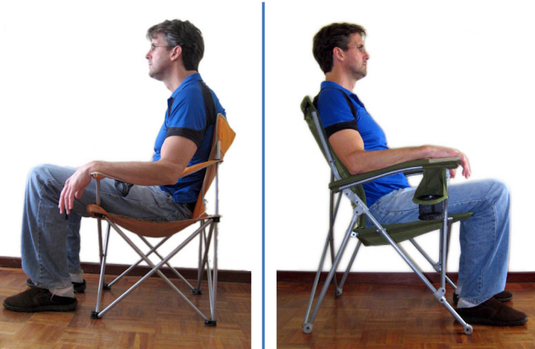 THE PROBLEM?
Traditional camp chairs are uncomfortable to sit in - even for short periods of time. The poor back posture caused by the lack of lumbar support in the chair design causes discomfort and often pain.
STRONGBACK is the Solution!
Patented technology represents an evolution of the traditional camp chair by adding exclusive, frame-integrated, lumbar support.Unlike other chairs, the STRONGBACK Chair conforms to and supports the natural and healthy lumbar curve of your spine thus preventing your spine from slouching forward and squeezing your spinal discs with a tremendous amount of unhealthy pressure. Decreasing this pressure results in healthier spinal discs, a stronger back, and long-lasting comfort while seated- all while maintaining the ease of use, light weight and portability we enjoy in camp chairs.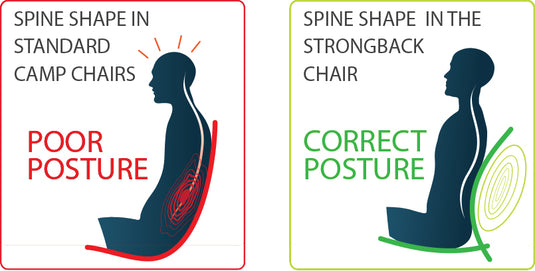 Why was the STRONGBACK Developed?
The STRONGBACK chair was born when an outdoor and fitness enthusiast became frustrated with the sore back he got every time he sat in a camping chair. When he learned the majority of people find these chairs uncomfortable, he designed the STRONGBACK - a lightweight folding chair that offers long-lasting comfort, health, and relaxation. Read more.