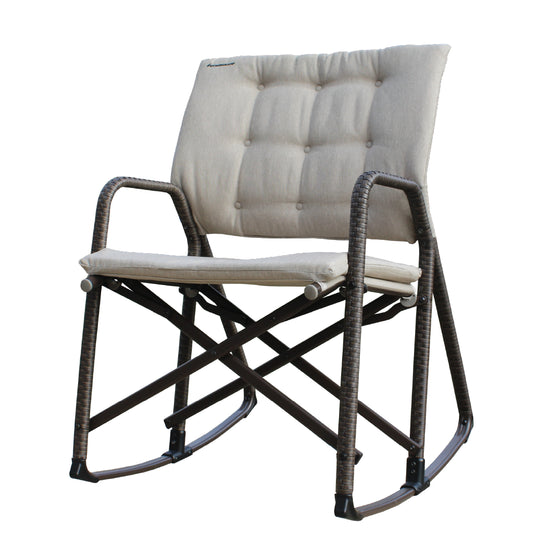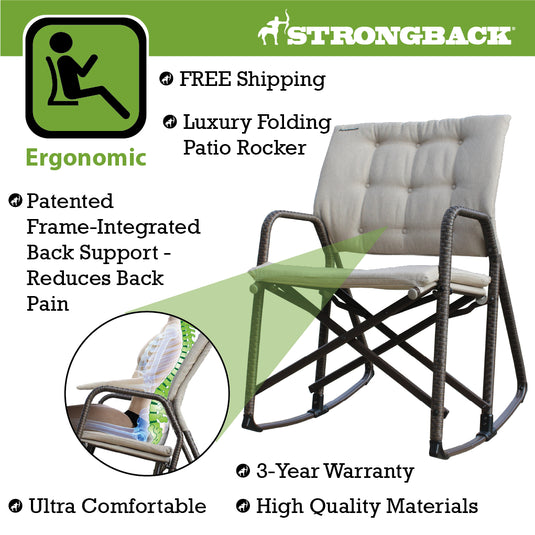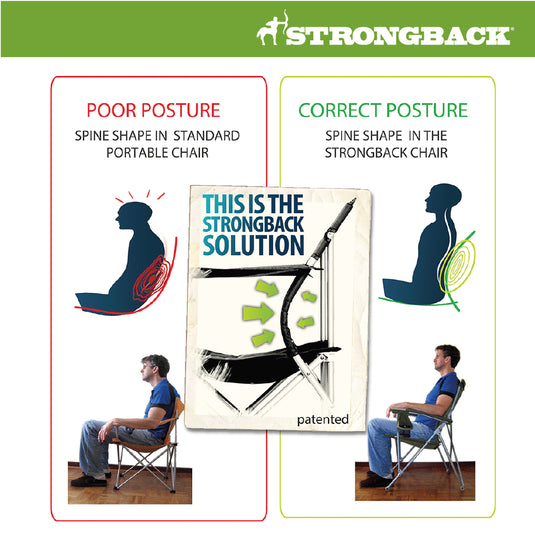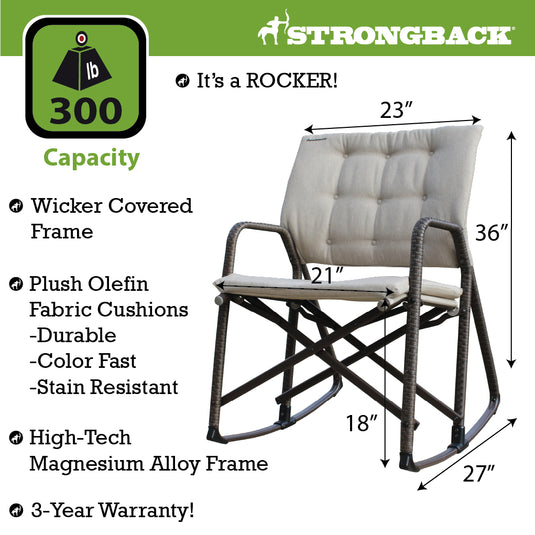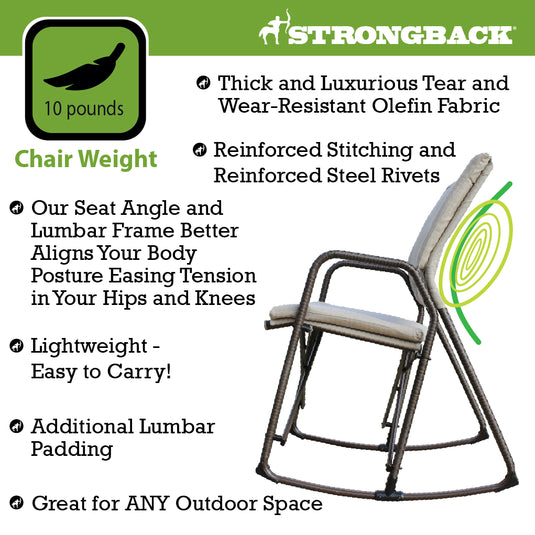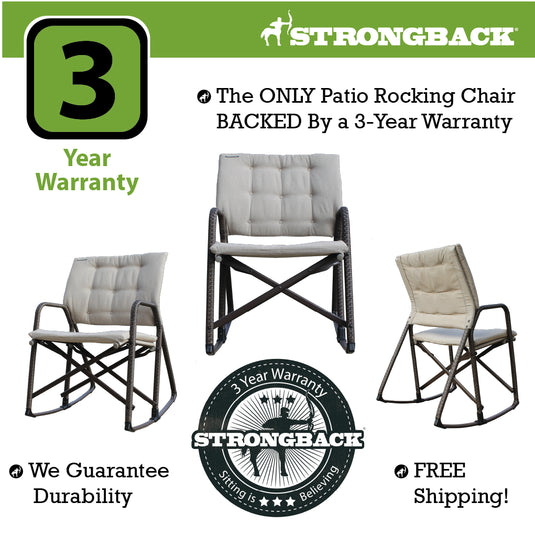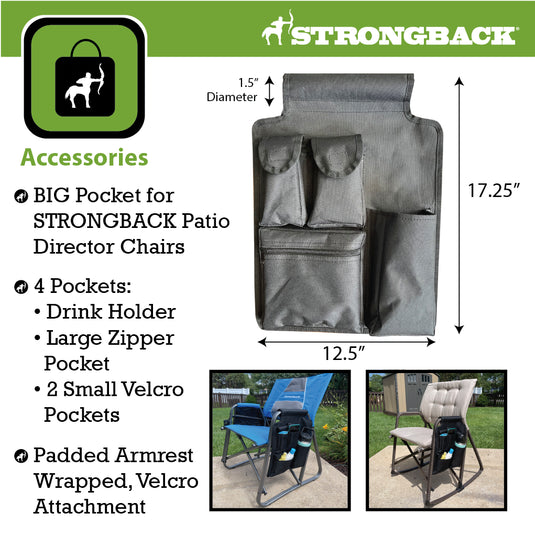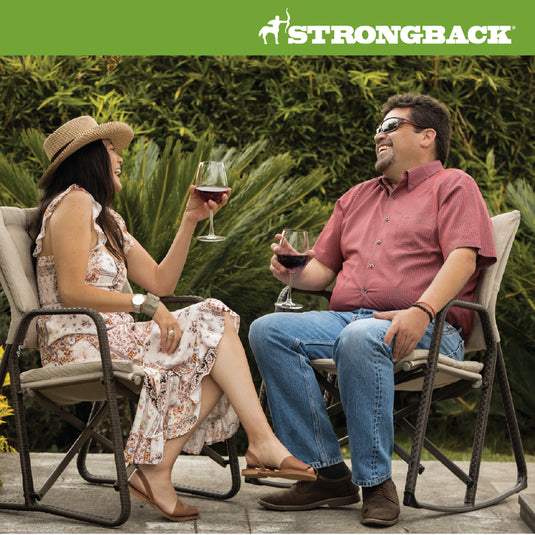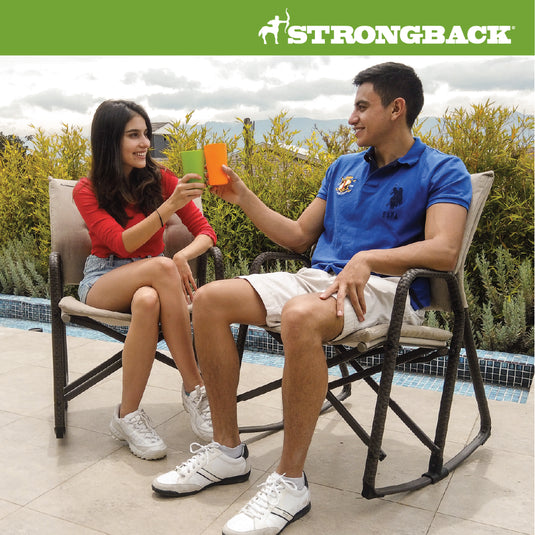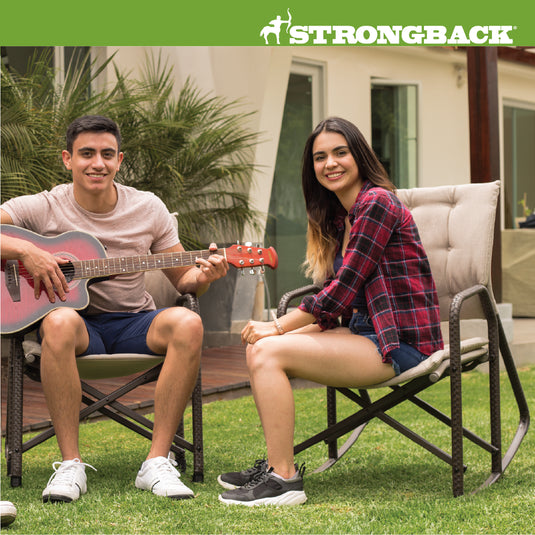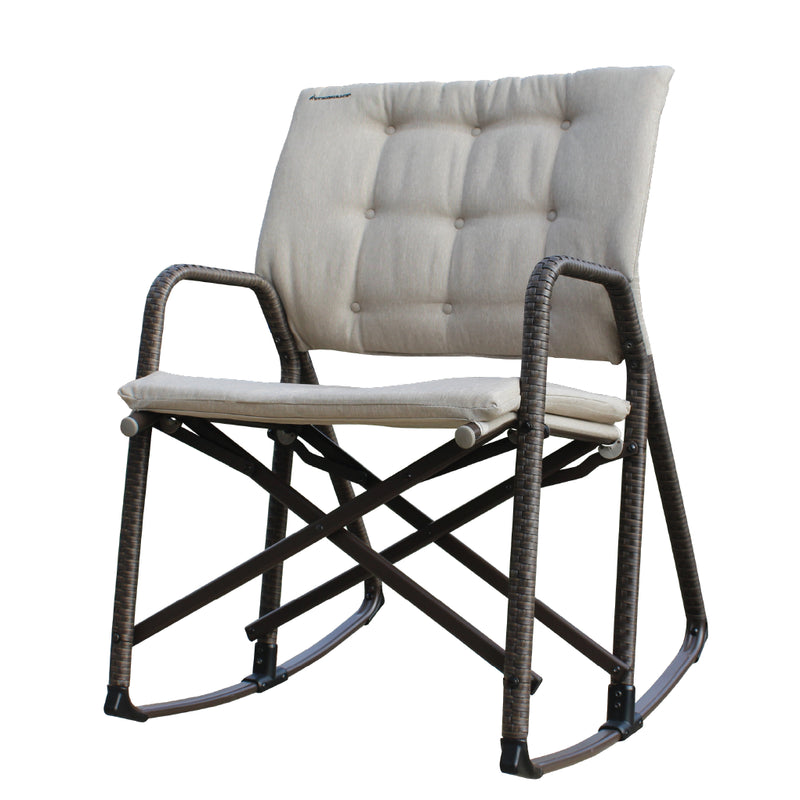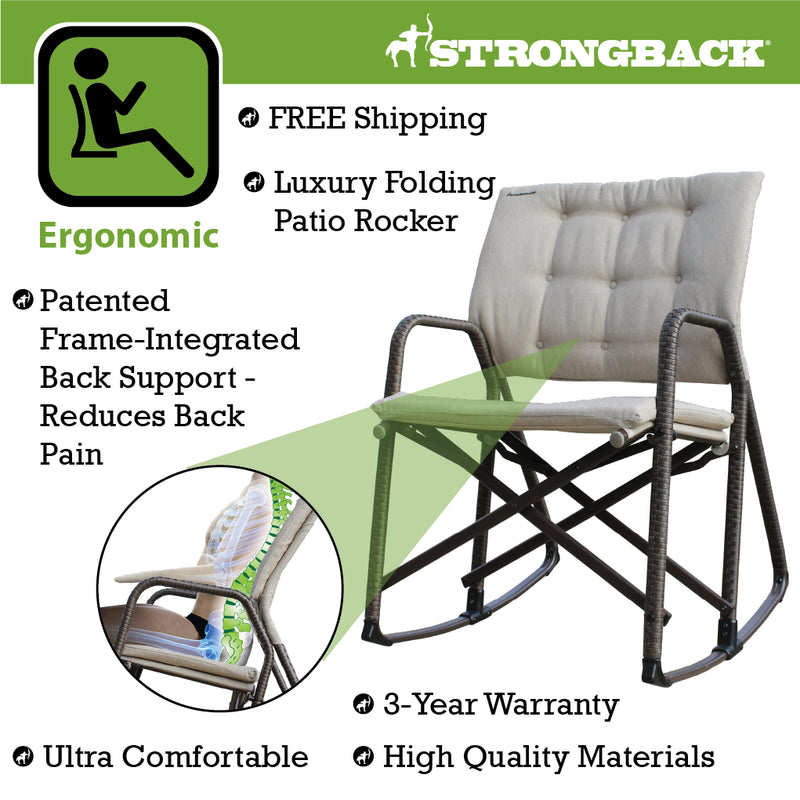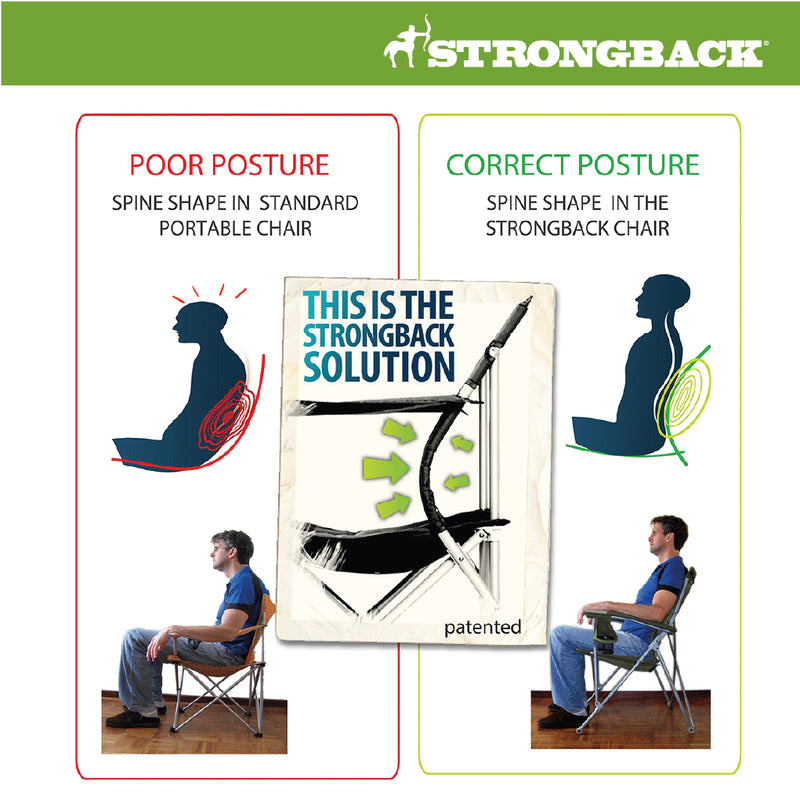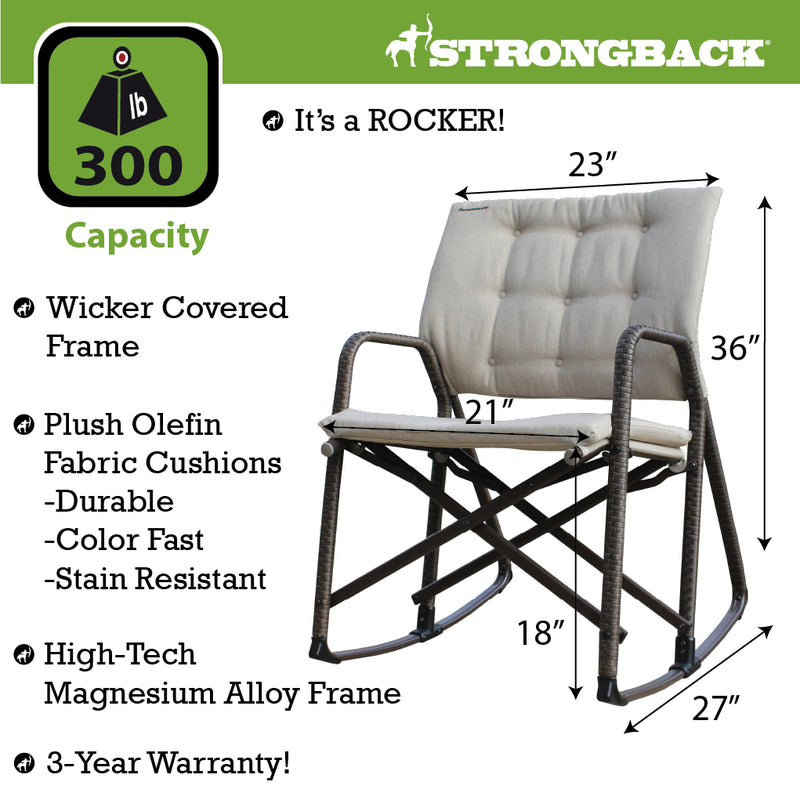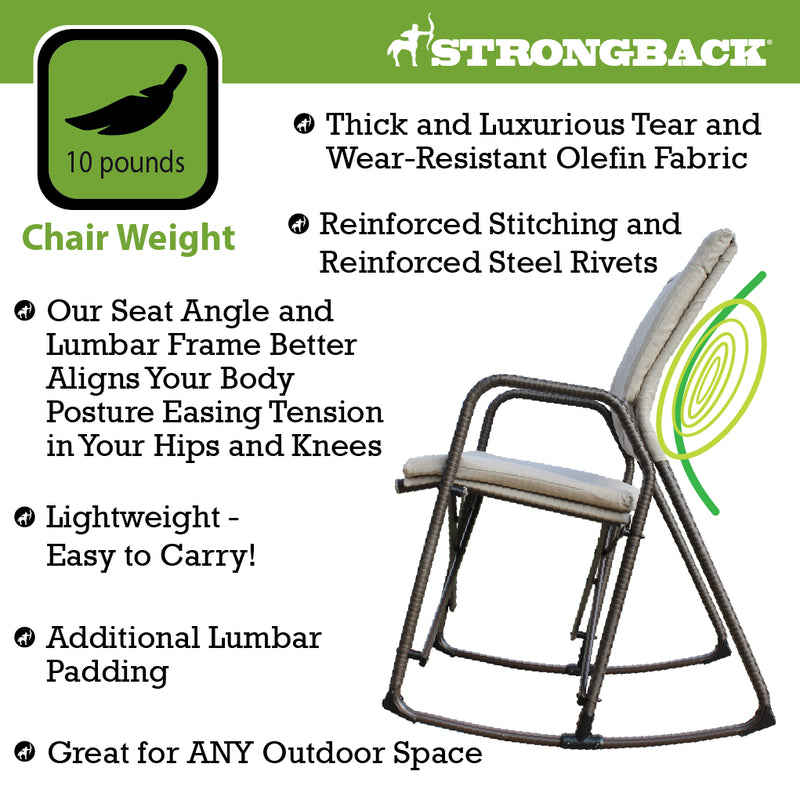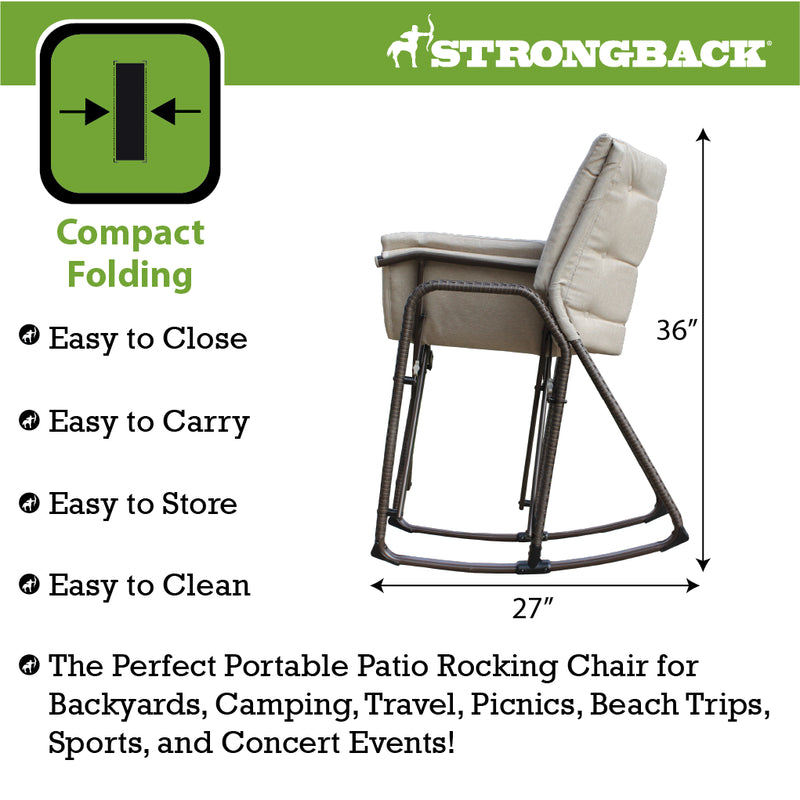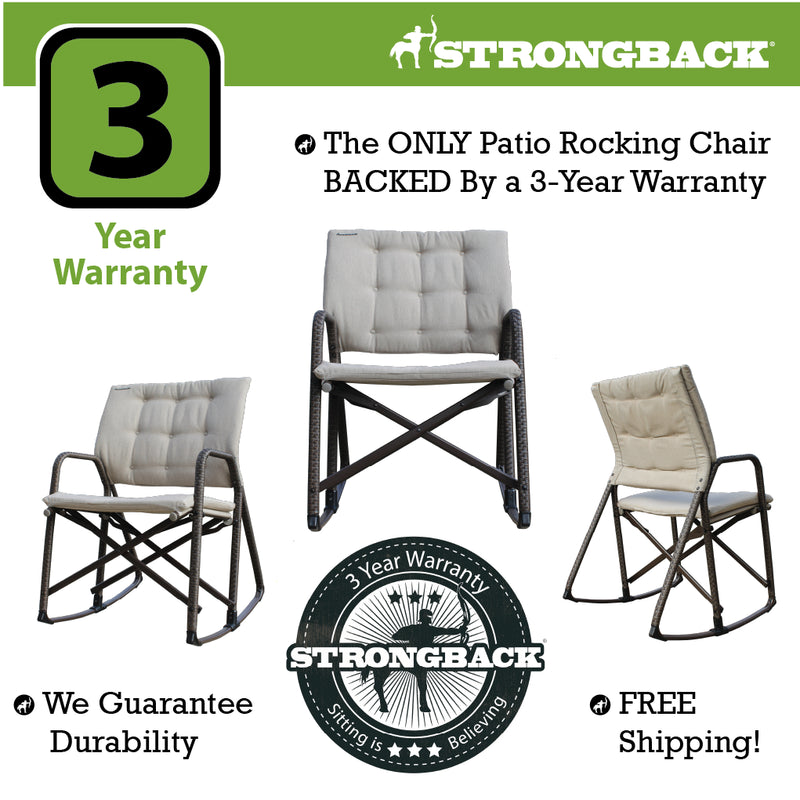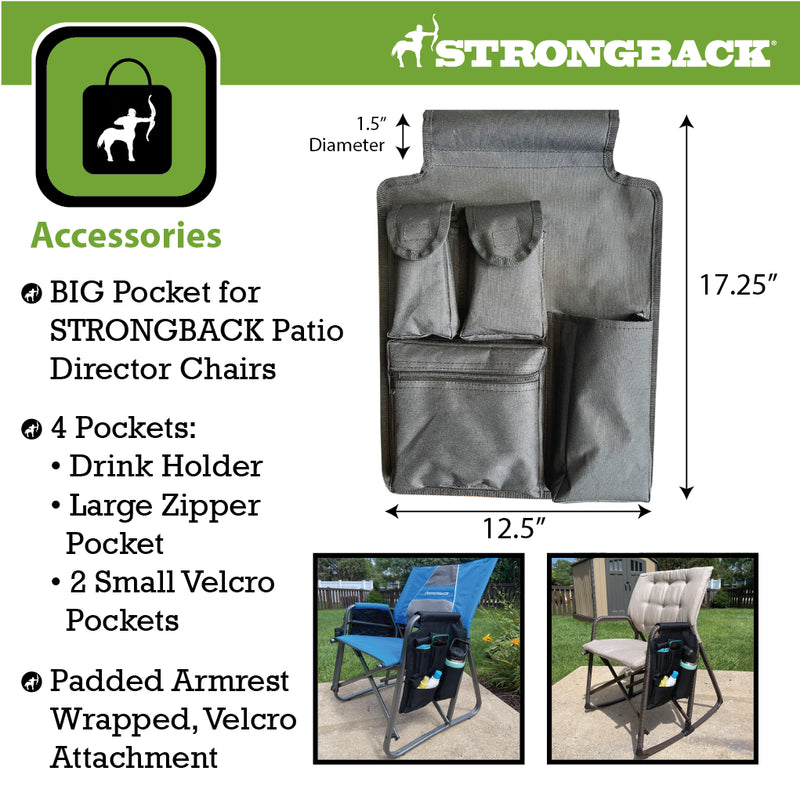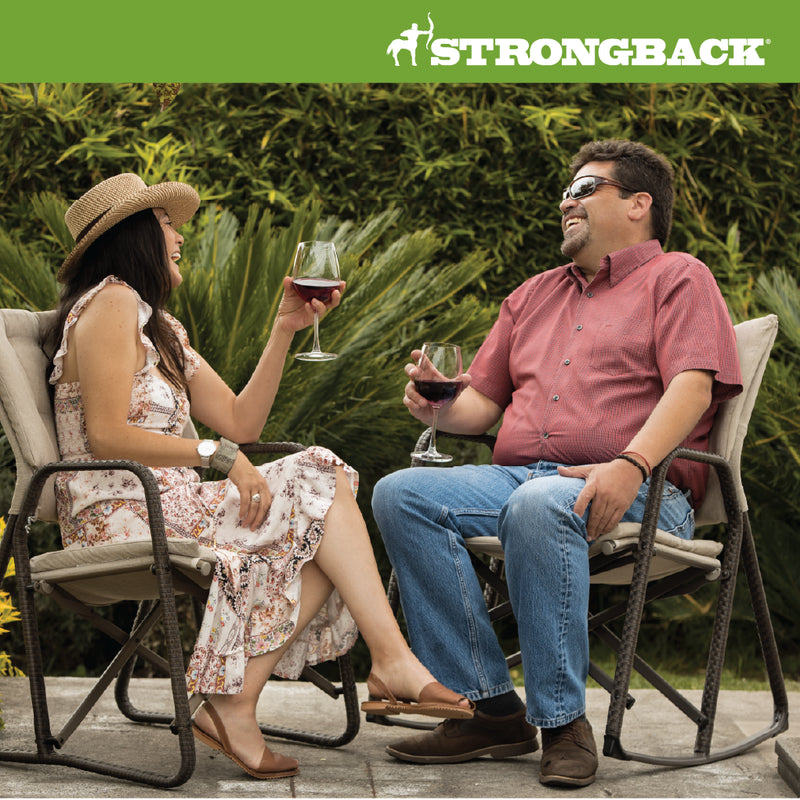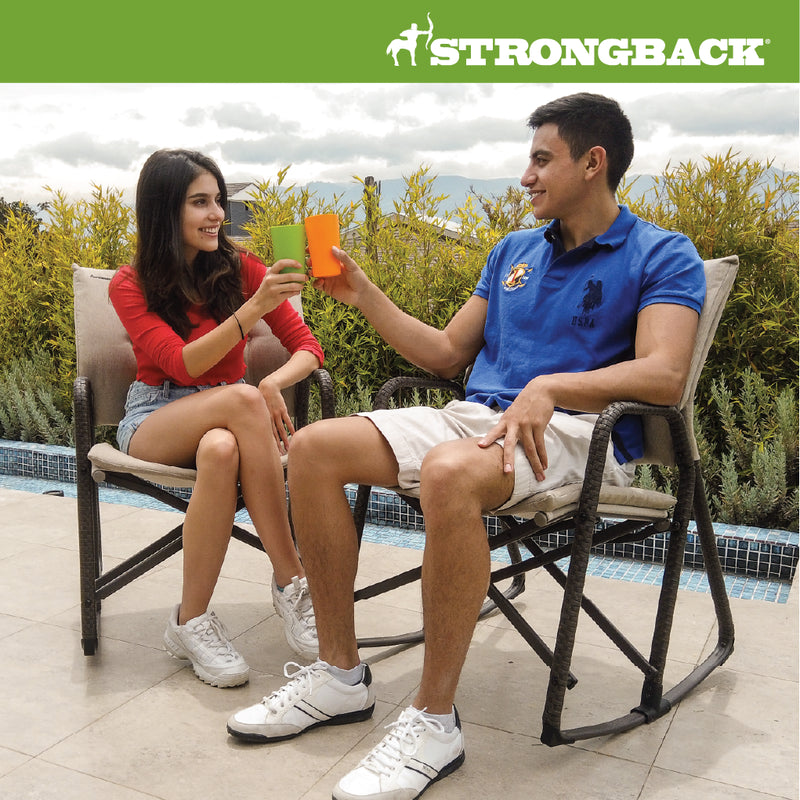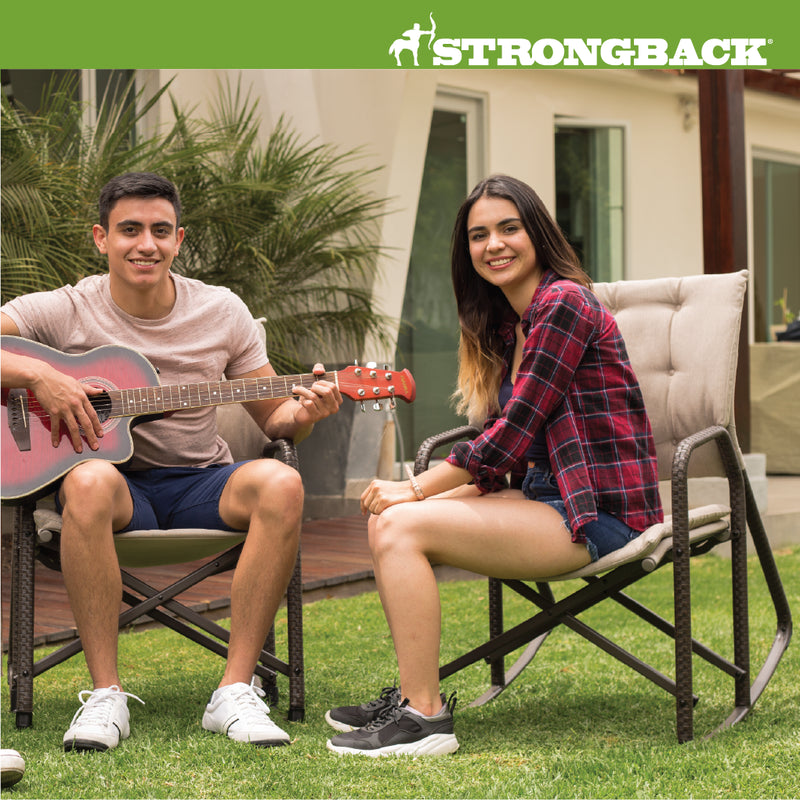 Perfect for us and our backs
At a happy hour, our neighbor showed up with an unusual looking chair and raved about how very comfortable it was, how light and easy to move around and how it folded up so easily. She then demonstrated and let us all try sitting in it - we were sold. We ordered one to live with it for awhile, then three more - we use them every day. Being seniors with back issues, these chairs are perfect for us, and very nice looking too - many of our neighbors have admired them, and we tout their virtues. Thank you for a well-made and beautifully designed product. Oh, we love the rockers - just right! And the website is easy to navigate, ordering was easy, no problems at all. We feel these chairs are well worth what we paid.
Chair that rocks
This chair is so comfortable, with back support and love the rocking feature.
Another bonus is how lightweight it is!
Rocking as much as possible
I love the patio Rocker I think I should have bought the basic model. The padding is so extra that the sitting area is short and the chair acts like it wants to have me out not suggesting in. I think the padding just needs to allow me to calm it down and relax. It's almost too much. The standard chair I gave allows me to kind of set in and stay in. This currently does not.
So comfortable!
I ordered the patio rocker for myself but found my husband preferred it to his camp chair, so I ordered one for him, also. They are so comfortable and my back (sciatica) feels so much better after using it. I love the padded bottom and wide seat, too. They're light weight and fold up nicely for transporting in our RV.
great chair
My wife and I love the patio rocker. Extremely comfortable, folds up flat and easily fits in the storage compartment of our RV. Great quality, material is soft and nicely padded.