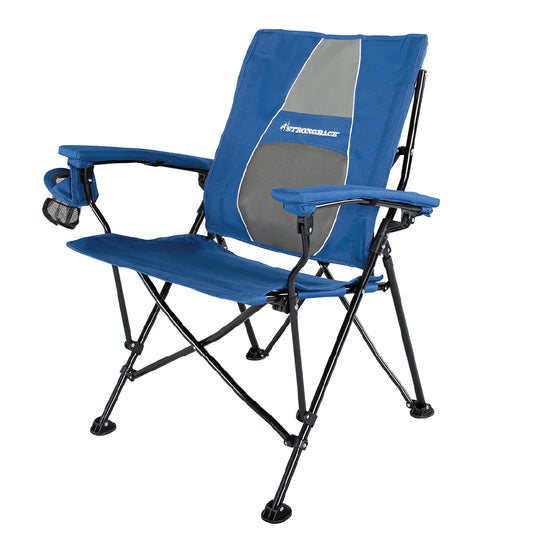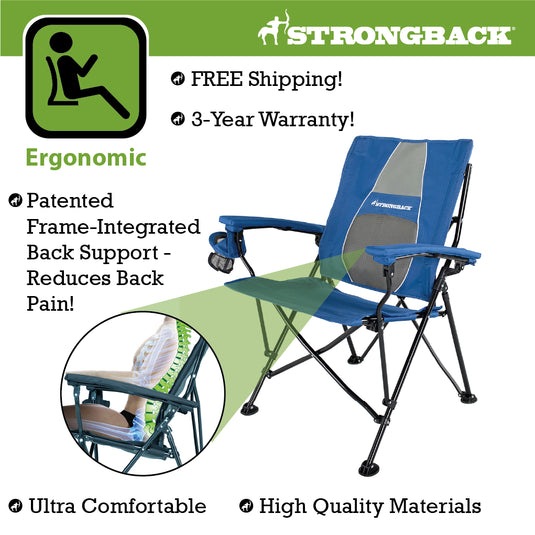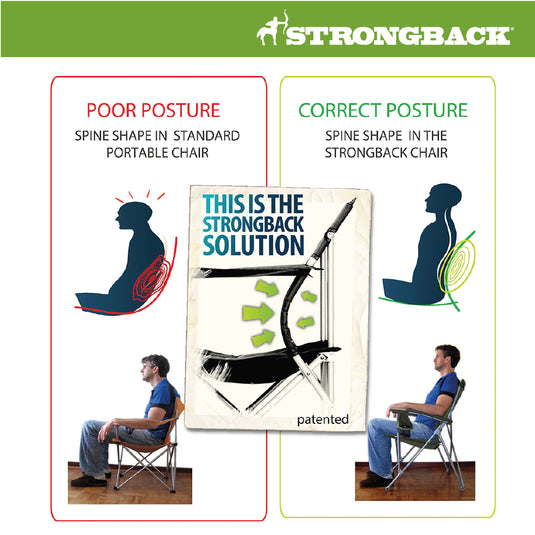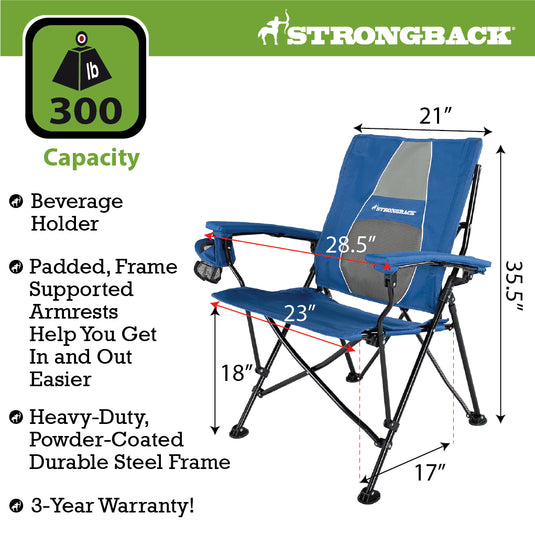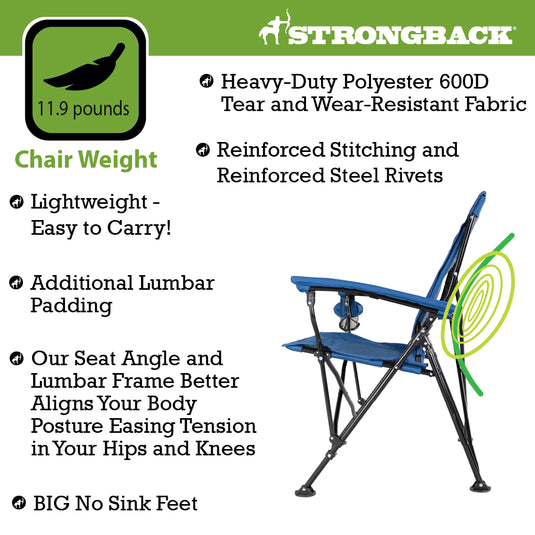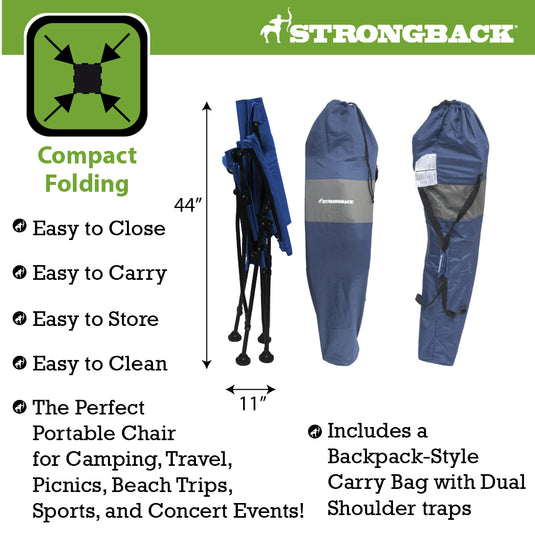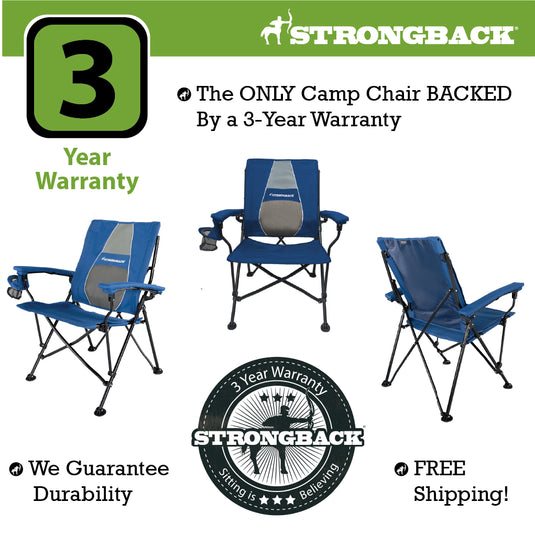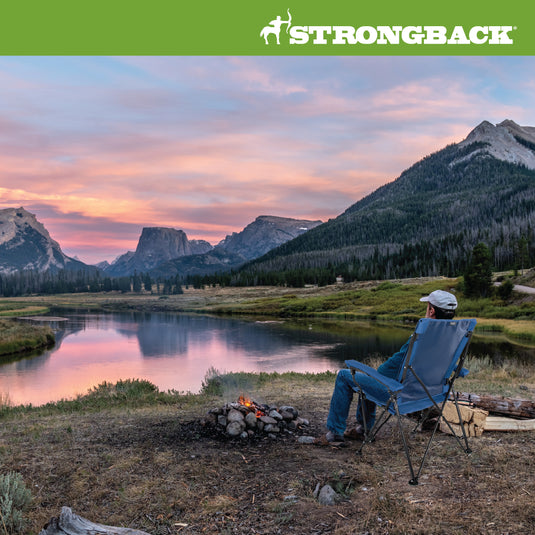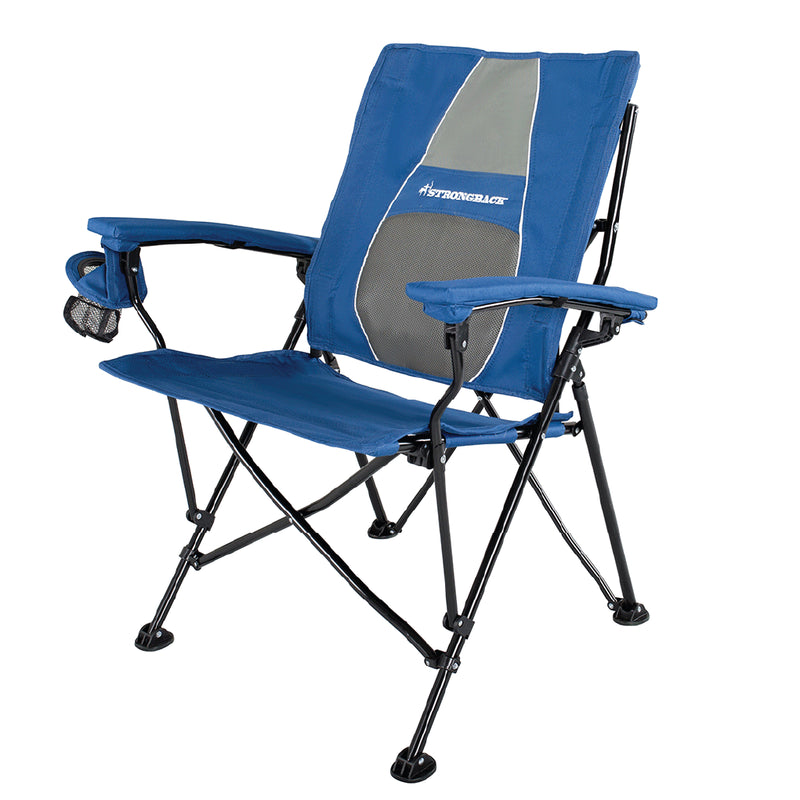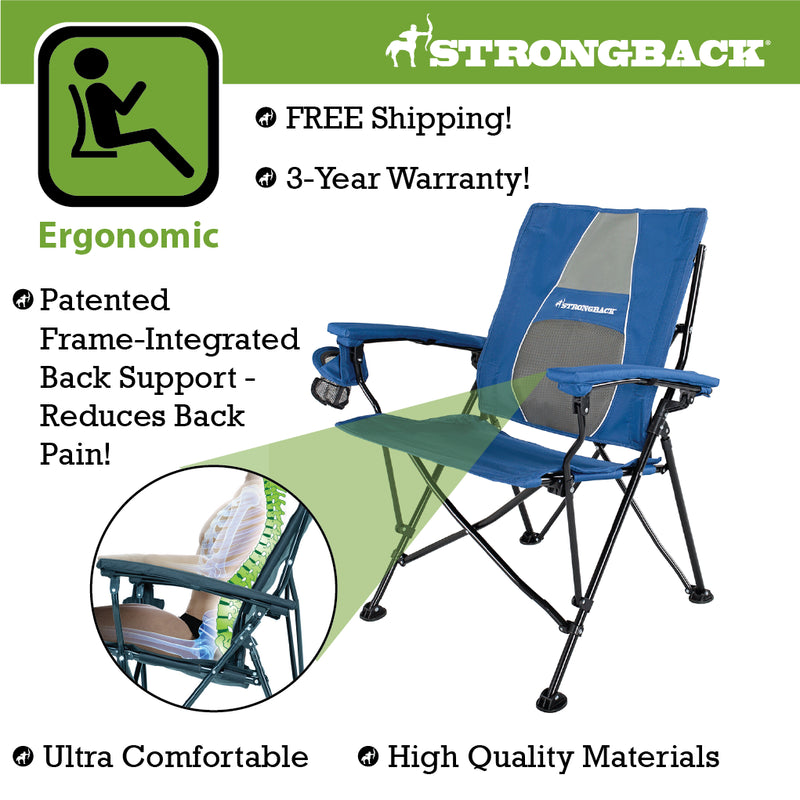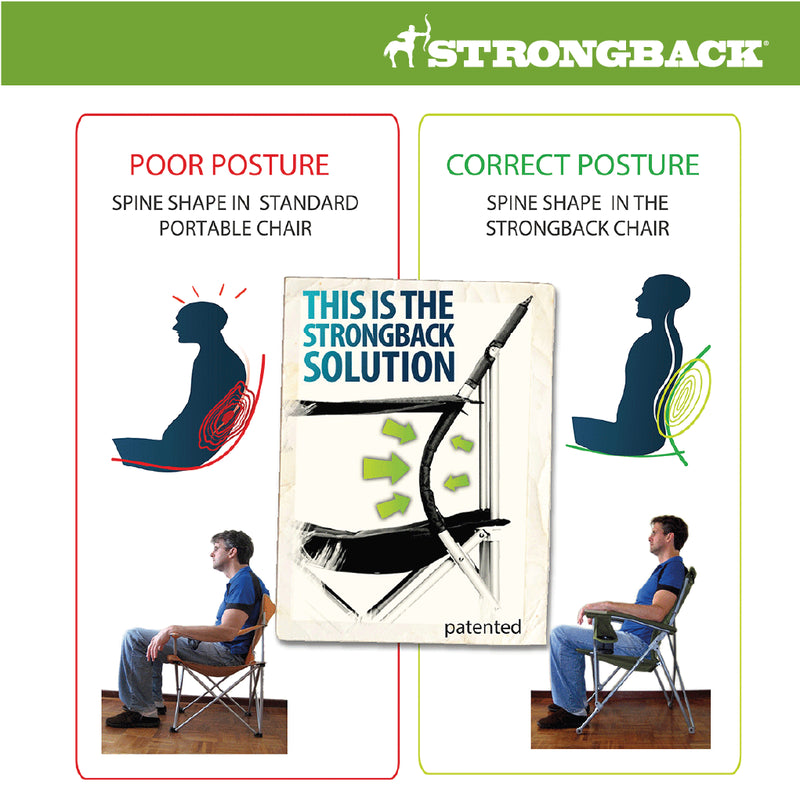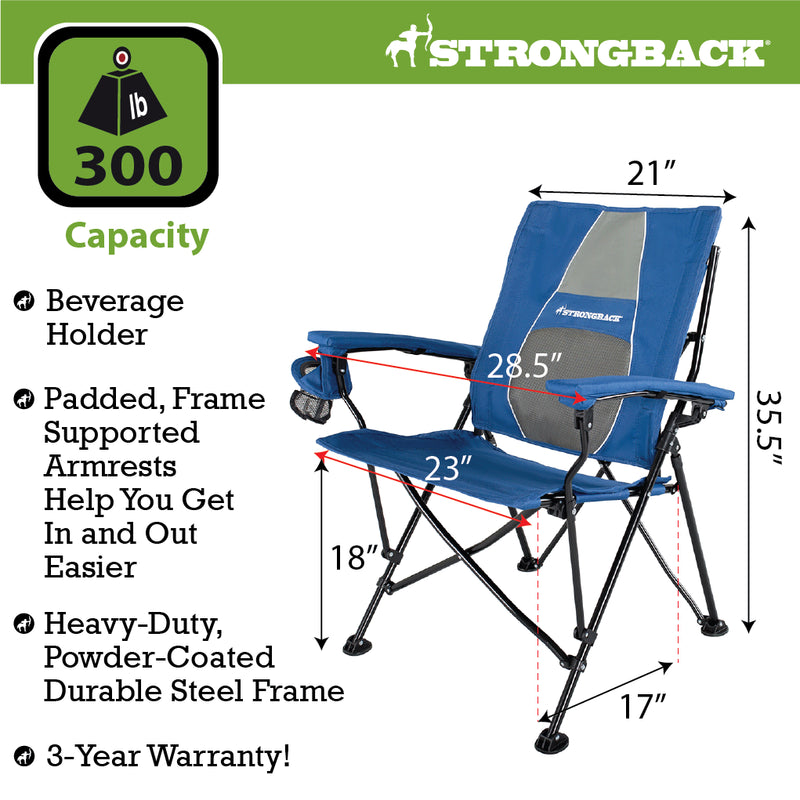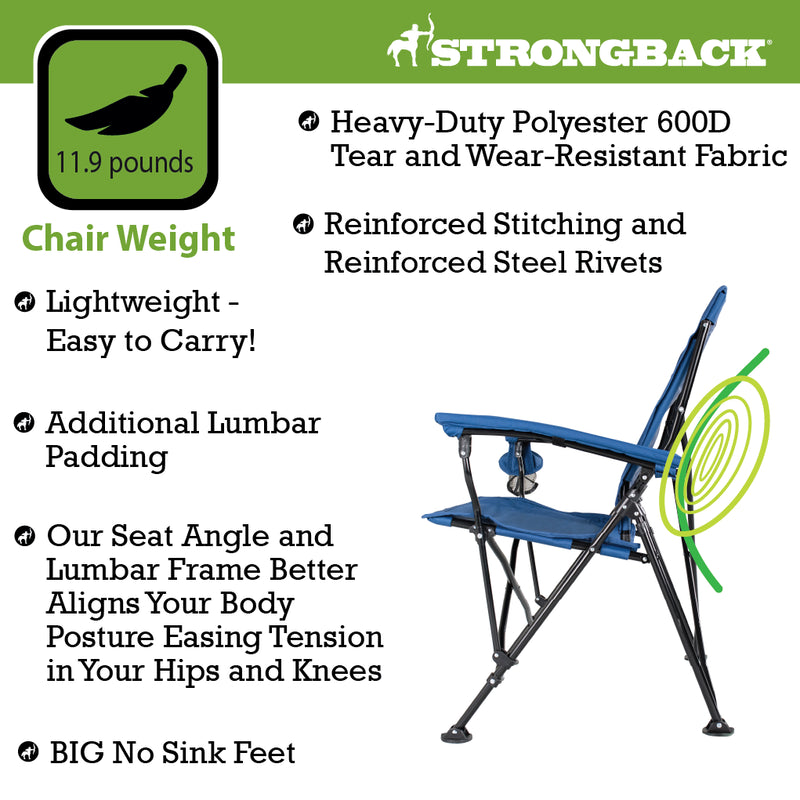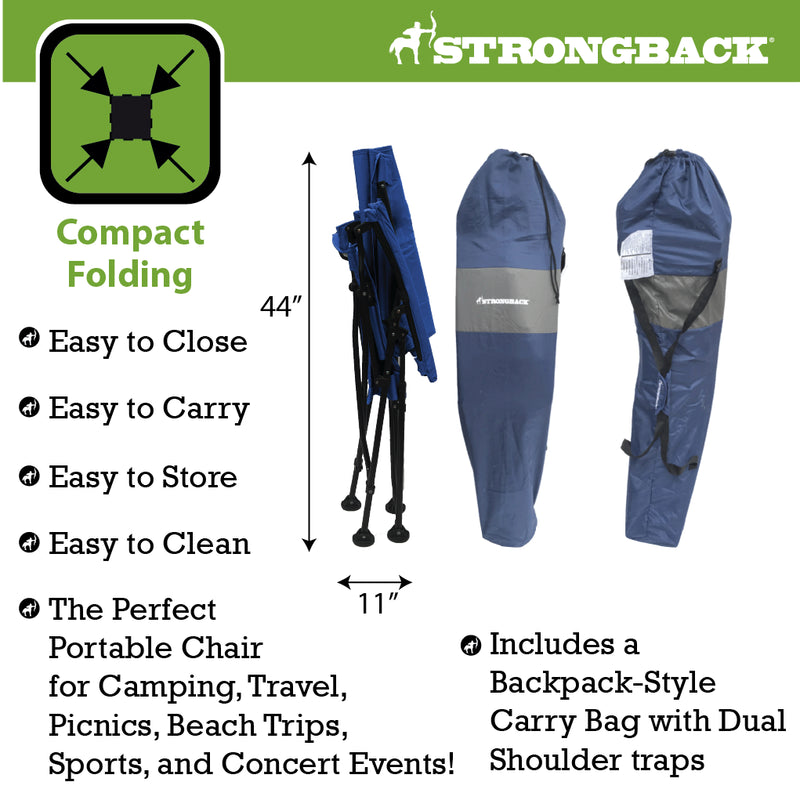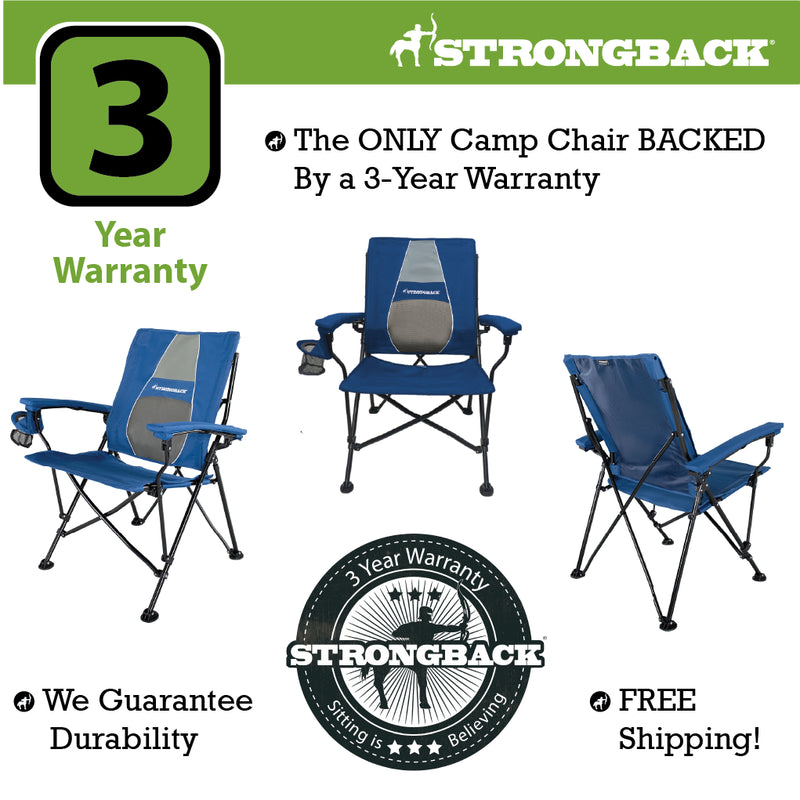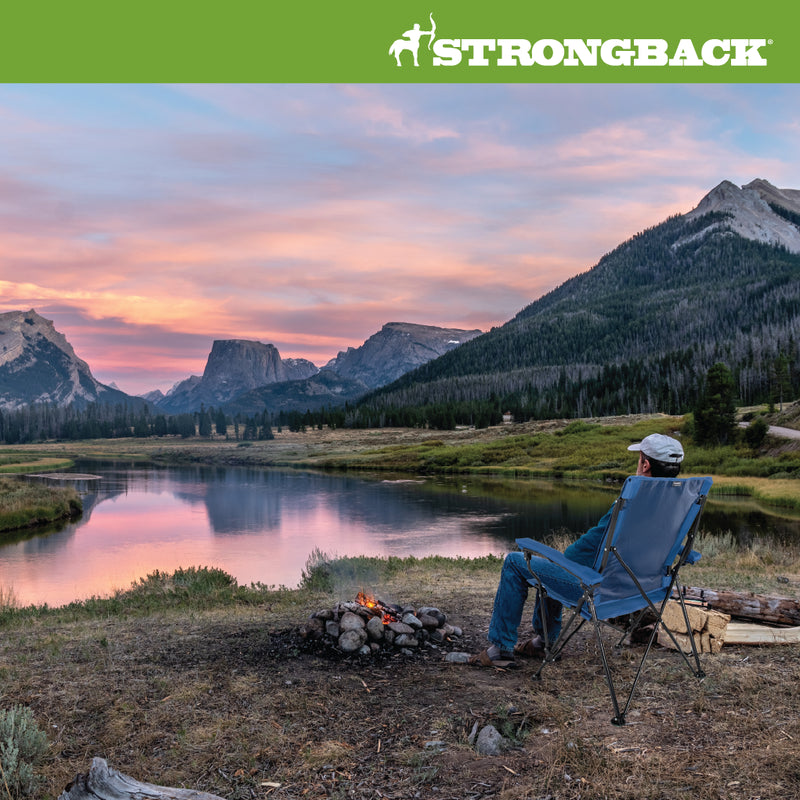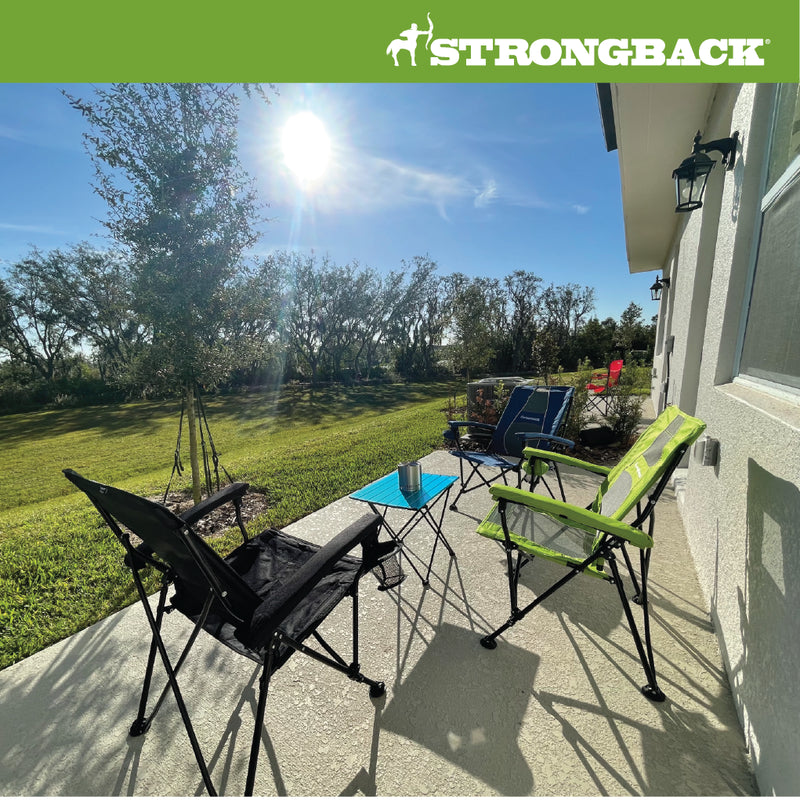 Awesome Chair
We have travelled and camped all over the Western and Central US. We have two chairs and take them with us wherever we go. Super sturdy and comfortable. Best chairs we have found.
Best back support chairs!
We travel for several weeks at a time. We found that other camp chairs did not give enough support. Our backs started to ache. Strongback chairs solved that problem. We highly recommend them to our friends.
Excellent product
I recently went through a major back issue. This chair was gifted to me as a result of that, and it has completely changed my ability to hang out outdoors, and with friends. Excellent product.
Great chair
This is our second strongback. My wife liked mine so much that she wanted one also
Best Chair ever
We have been using Strongback chairs ever since they first came out, the lumbar support is exceptions, they last a long time. Enjoy them...