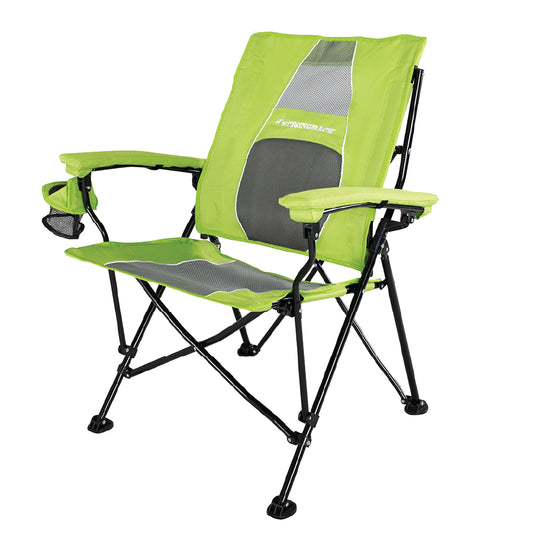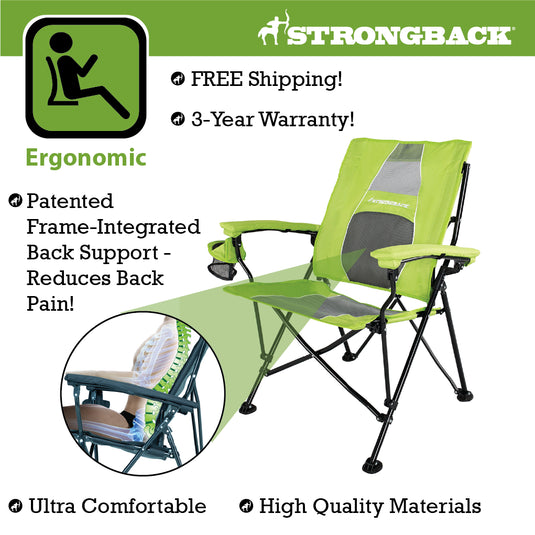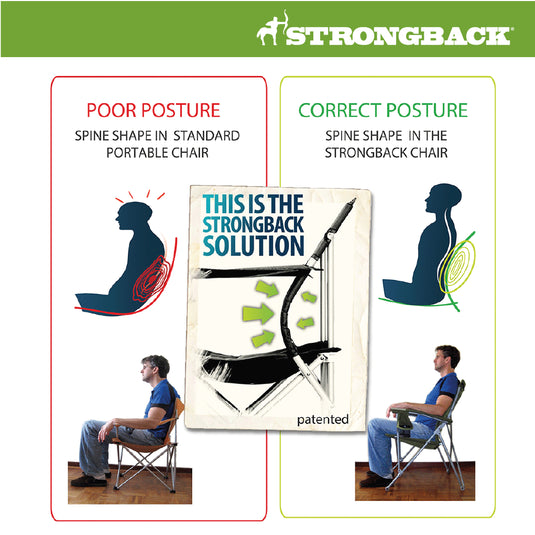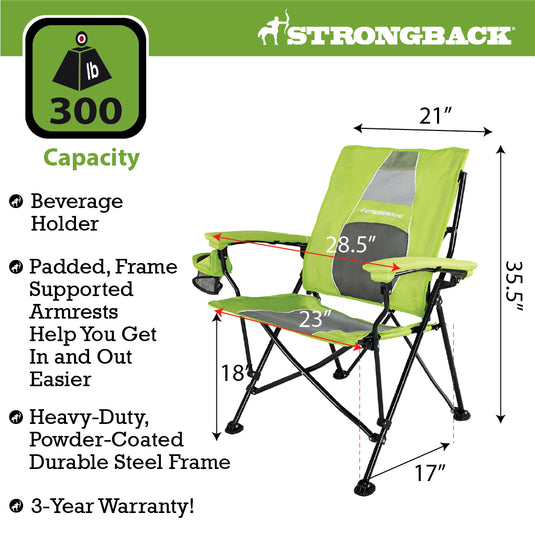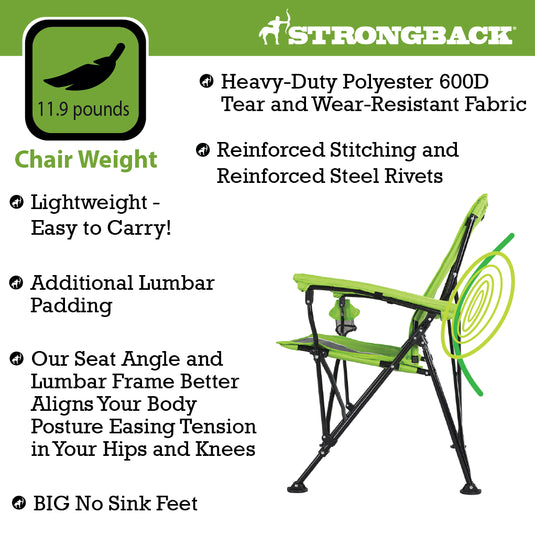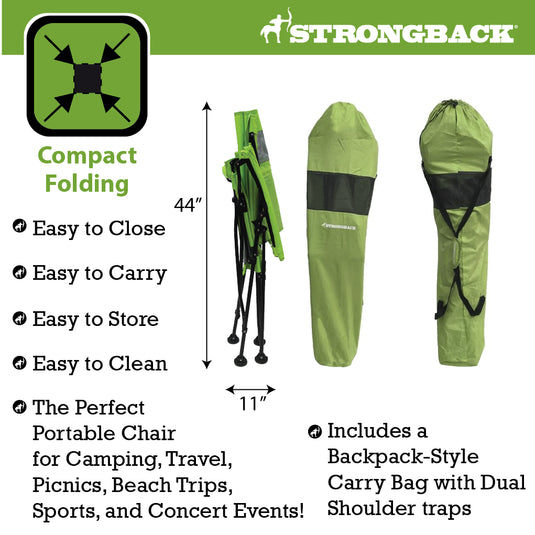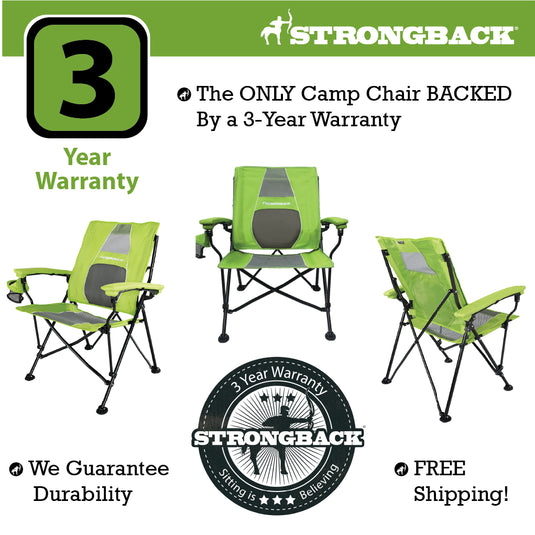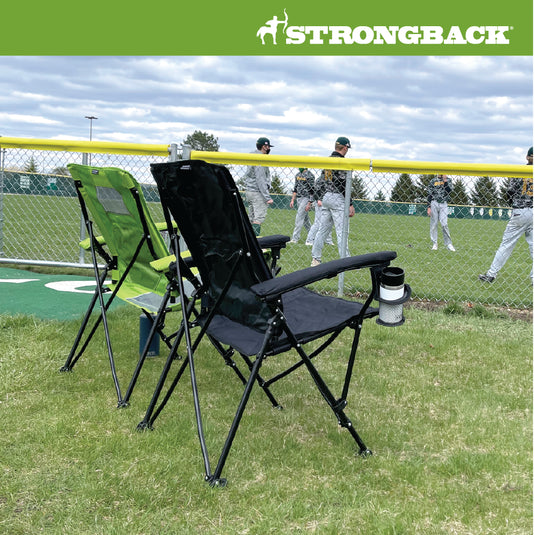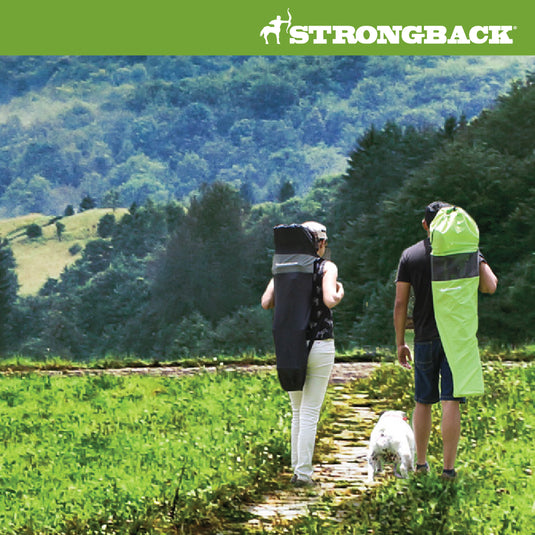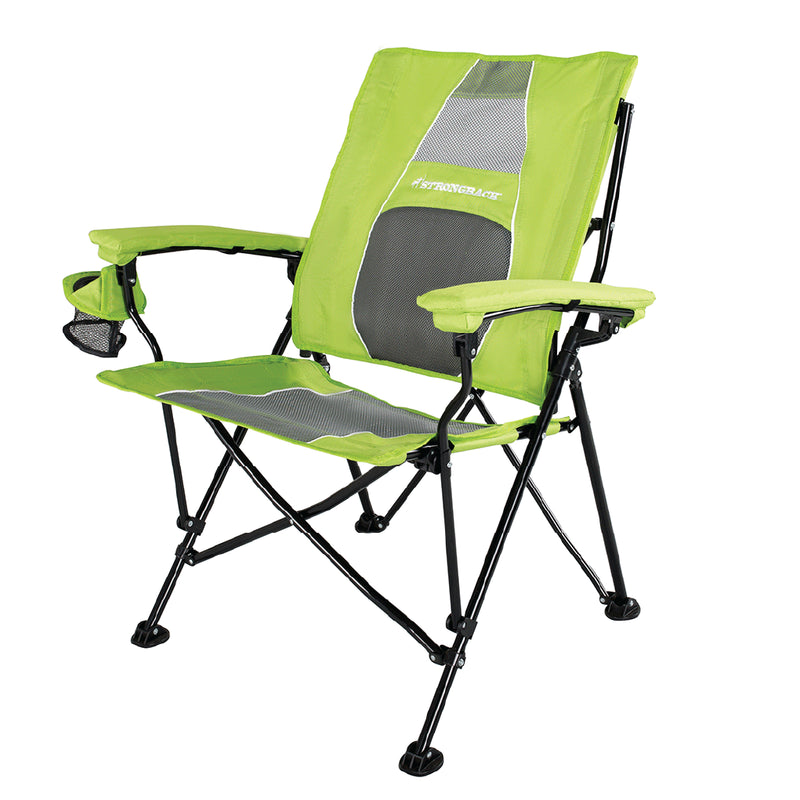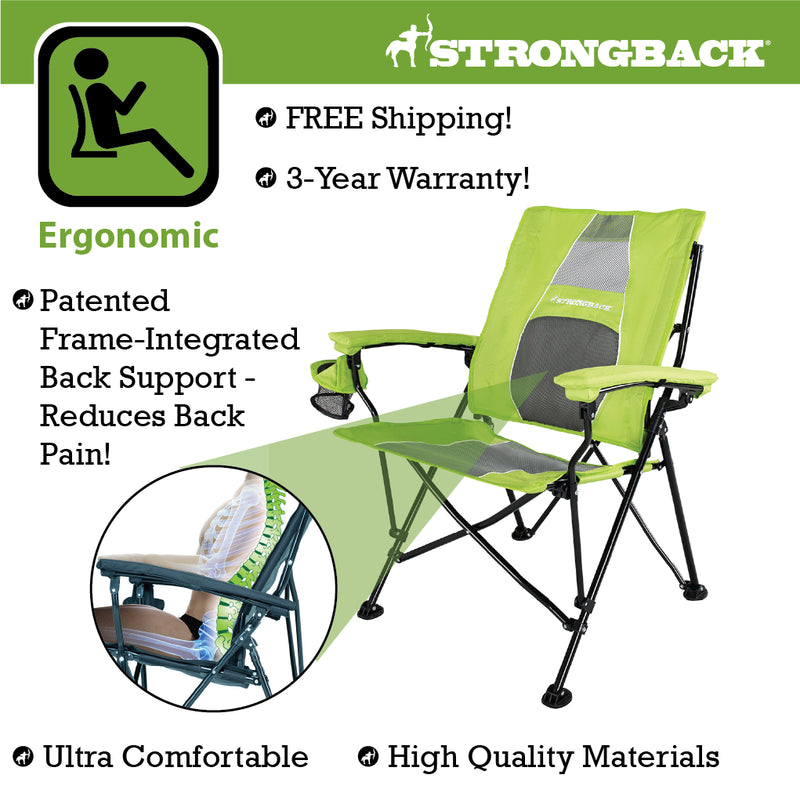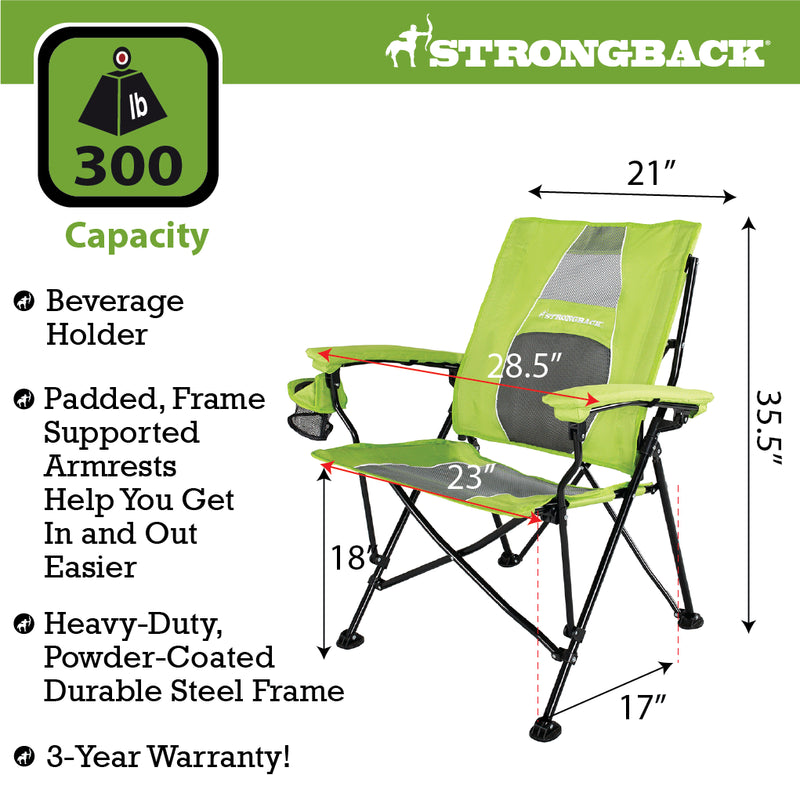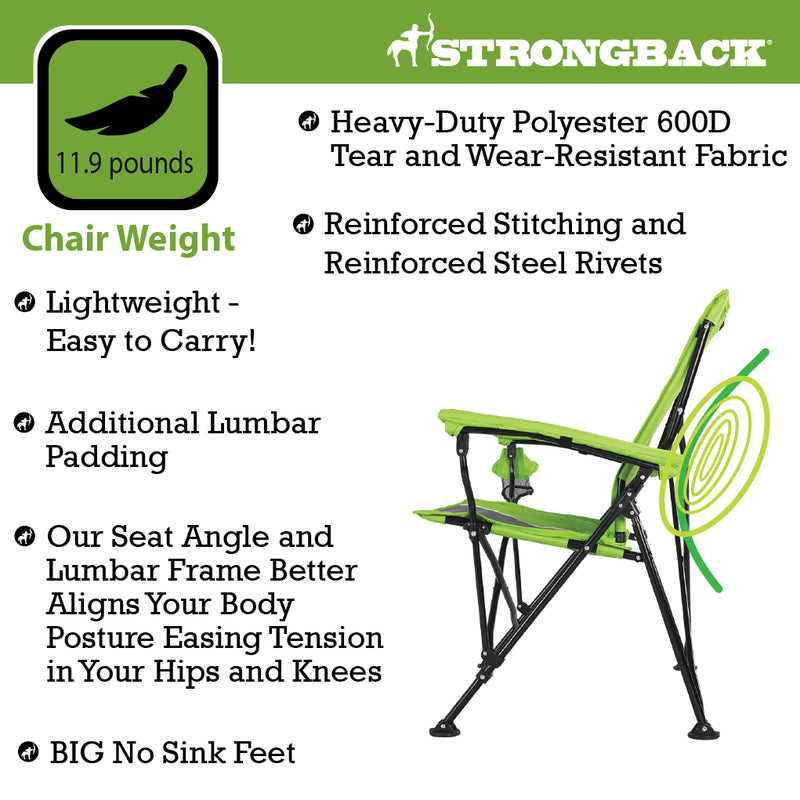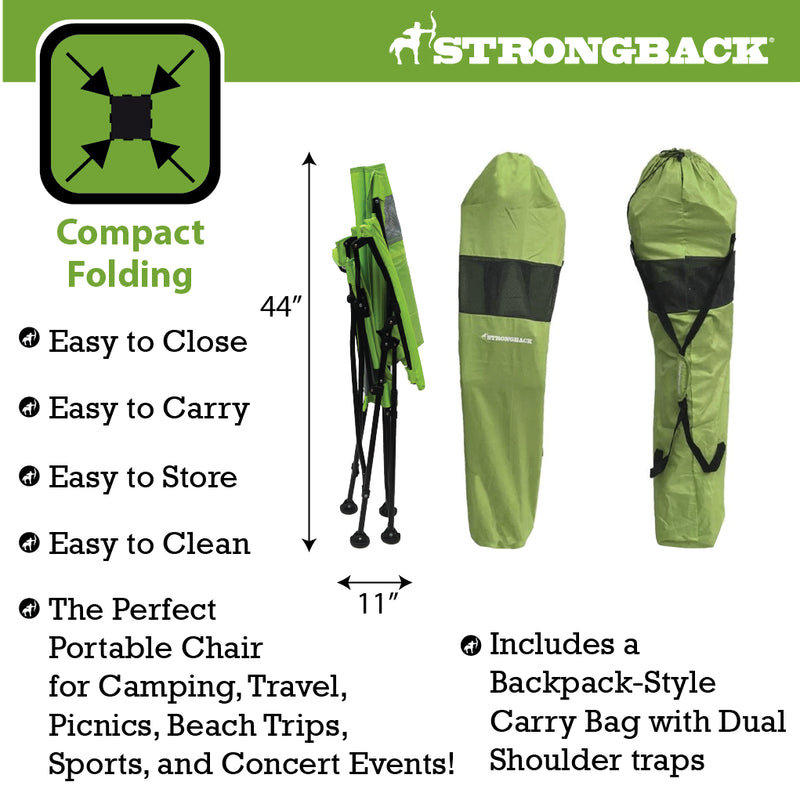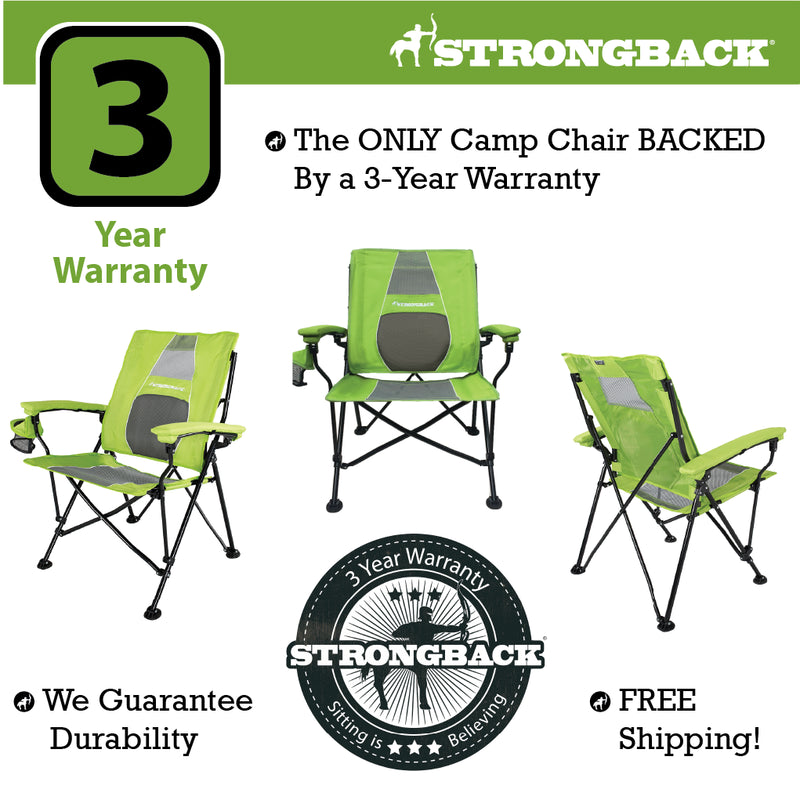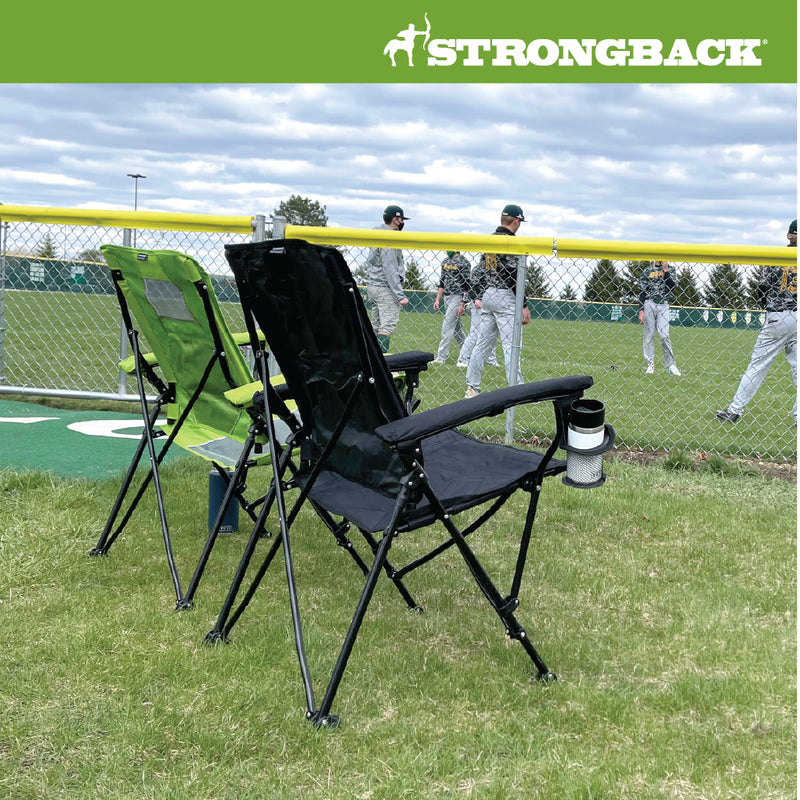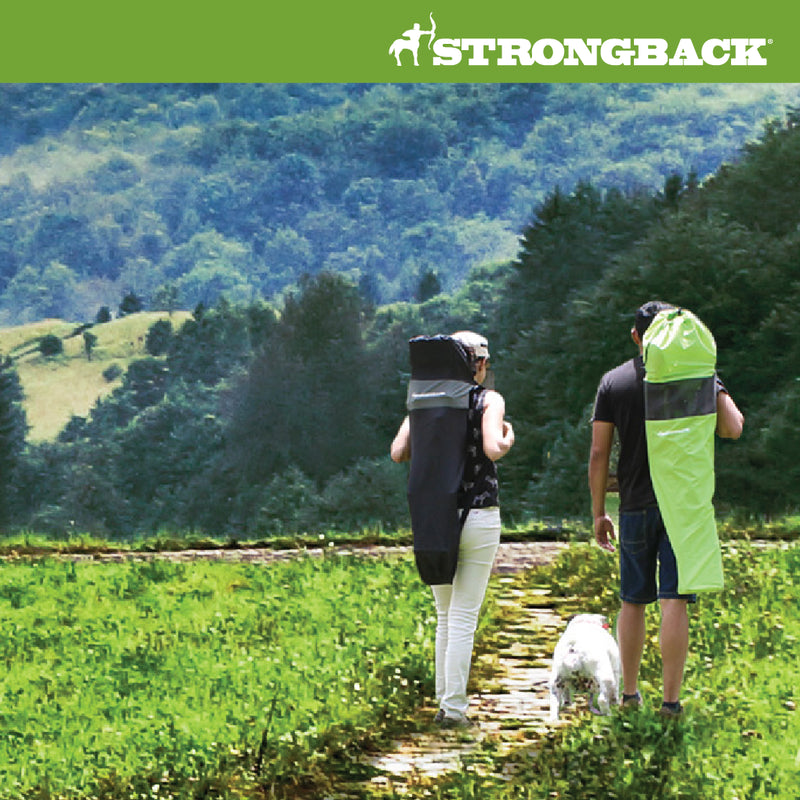 Best Chair Ever
We have been using Strongback chairs ever since they first came out, the lumbar support is exceptions, they last a long time. Enjoy them...
Good chair for back/pelvic injuries
This is the most comfortable folding chair I've used. They are similar to Adirondack chairs in that the angle takes pressure off my lower back and pelvis injuries. I purchased the lime green chairs bc they were the only ones with mesh and I thought they would be cooler in the sun. The green is even more neon/uglier in person. I couldn't exchange them bc of the cost of return shipping.
Best chair ever
This is my 2nd chair but it won't be my last. We camp a lot. Almost every weekend and 2-3 weeks out of the year. Before when I wound sit in another chair I would go in to lay down and toss and turn because my back hurt so much that I couldn't sleep.
After doing some research I found Strongback and what a relief. No more back ache, no more tossing and turning, no more cramping muscle pain.
Ever time someone comes to my campsite and sits in it I sell another one. They are far superior to other folding chairs.
Great Customer Service
I had an issue with a chair I purchased. I emailed the company, they took care of me within a couple days. Really stand behind their product! Thank you!
Most comfortable lawn chair!
Love the color and customer service. There was a small issue and it was corrected in less than a week. I just sat through a peewee baseball game, and it was so much more enjoyable! Thanks!